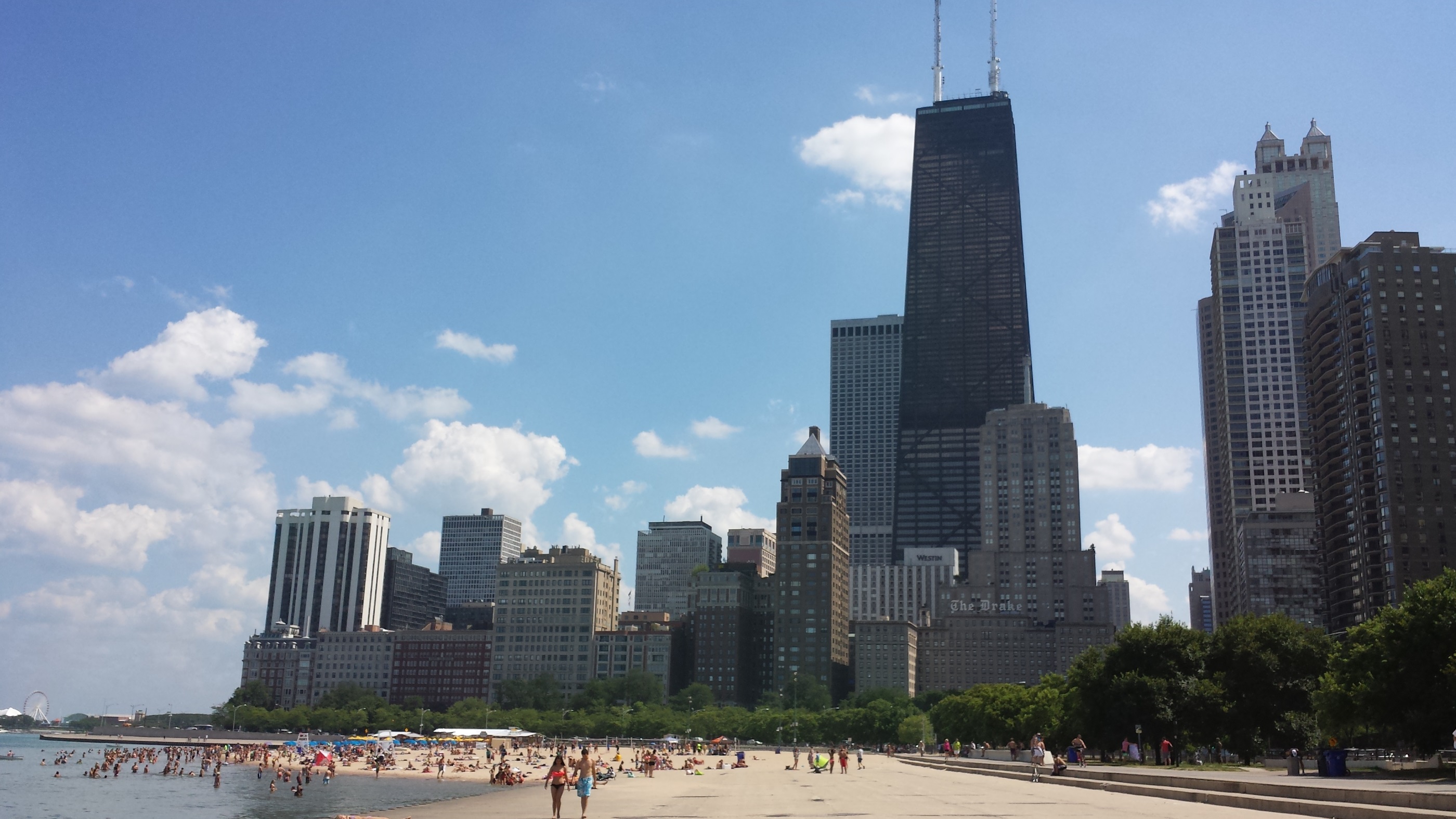 While tourists may not think of Chicago as a beach destination, locals know that Chicago's lakefront beaches are pretty great. Relaxing lakeside is a favorite Chicagoan pastime when the weather warms up. And there are plenty of different beaches to choose from, depending on your preferences.
Read on for your guide to Chicago's best beaches.
Montrose Beach
Montrose Beach is located in Uptown, near the Lincoln Park neighborhood. It's the largest beach in Chicago and gets busy during summer months. You can bring along a kayak or paddleboard, or anything else that isn't motorized. If you have a canine friend, you can also visit Montrose Dog Beach!
Hungry? Stop by The Dock for cocktails and appetizers. Or, you could go to Noel's Tacos if Mexican sounds good.
Jet skis and kayaks are available for rental. It should be noted that rentals at the Lincoln Park beaches are usually more affordable than those at downtown beaches.
North Ave Beach
Located in Lincoln Park, this favorite spot has the most developed beach house of any Chicago beach. There are a few restaurants and shops to choose from including Forever Yogurt. Castaways is a popular rooftop bar to grab a few drinks and a burger. They have live music on the weekends.
Other activities here include stand up paddle boarding (or paddleboard yoga), jetskiing, and kayaking. You could also renting a bike and riding along the lakefront path. North Ave Beach is also the location of the Chicago Air and Water Show each year.
Oak Street Beach
Oak Street beach is located in the Gold Coast. It's a short walk from downtown, so it's a perfect stop during a day out in the city. You'll have a view of the skyline, which makes for super cool sand/city photos. If you get bored, there's no shortage of people watching (and yacht watching) opportunities. On the nicest summer days, there will be dozens of boats anchored off the shore. Also, go check out the 260 foot mural that raises awareness of beach health issues.
Have lunch at Oak Street Beach Food and Drink - an outdoor restaurant serving American food and drinks. Share nachos and order a salad or Chicago dog.
Ohio Street Beach
Also downtown, Ohio Street Beach is right near Navy Pier. This is probably the least crowded of the beaches, although it's a mystery why that is. If you're into swimming, this beach is the best site for open water swimming. You could swim half a mile up to Oak Street Beach.
Dine at Caffe Oliva, a new restaurant that features Mediterranean fare and fun cocktails. This is your spot if you're tired of the typical burgers and sandwiches found at most beachfront restaurants. You can reserve a cabana for up to 10 guests where you'll be served buckets of beer of pitchers of specialty cocktails.
Locals - this is a widely debated issue. Which beach on this guide to Chicago's beaches is your favorite?