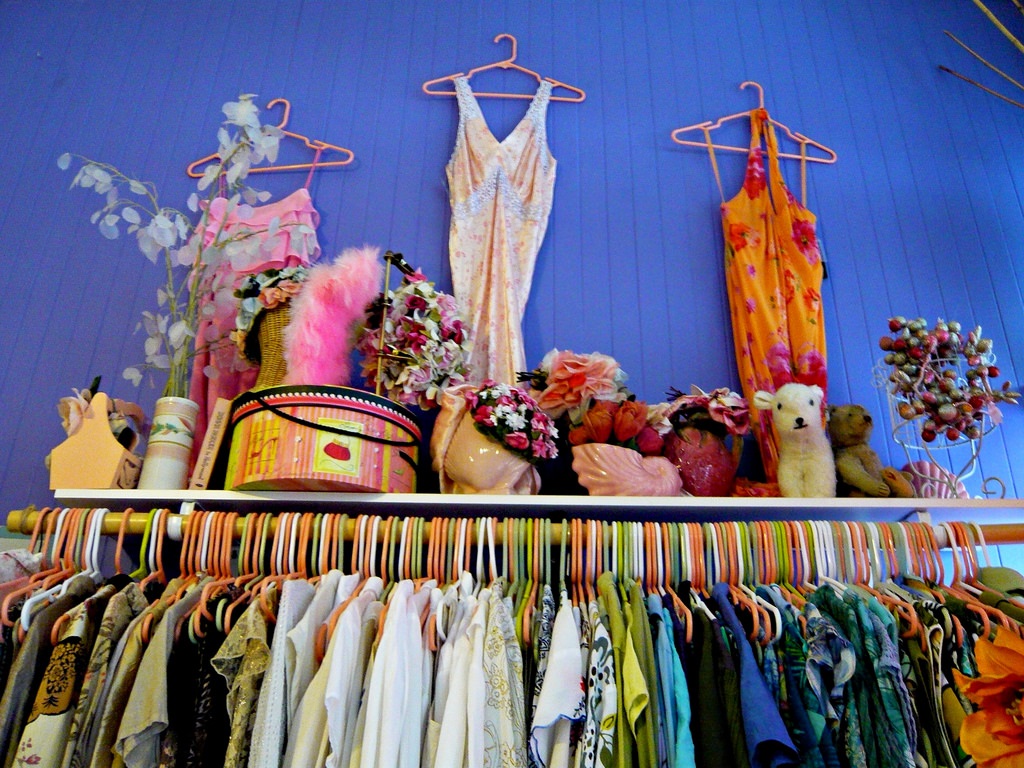 There's certainly no shortage of excellent shopping in Chicago, but each neighborhood has it's own unique flavor and selection of shops. While Michigan Avenue (the Magnificent Mile) is known for luxury brands and retail giants, Lakeview is a little more relaxed and has a slightly more unique taste in terms of shopping options.
Get ready to shop til you drop (or have no more hands to carry things)! Here is the most unique shopping around Lakeview.
Akira
643 W Diversey Parkway
Akira is a Chicago fashion chain with a lot of fun pieces. Whether you're looking for something casual, or even a club-ready getup, Akira has an outfit or accessory for any occasion. Their attentive associates are available to help answer any questions you have, and even make fashionable recommendations. Make sure to come in during a sale for the best deals!
Urban Outfitters Surplus Store
2352 N Clark St
Are you a fan of Urban Outfitters? You'll love the fact that Lakeview has not one, but two instances of the chain! The one worth mentioning on this list of places that are the most unique shopping around Lakeview, is the Urban Outfitters Surplus Store. At this location, you'll find everything you like about Urban Outfitters, at outlet prices!
Elliott Consignment
3015 N Broadway St
There are plenty of thrift/consignment stores in the city of Chicago, but Elliott Consignment is really a step apart. Here, you'll find many gently-used luxury brands at a fraction of the price. Nobody needs to know they were used if you prefer to keep an air of mystery.
Ragstock
812 W Belmont Ave
Ragstock is a great clothing store for finding something unexpected and interesting. Although it is a chain that can be found across the United States, it's still one of the best places for unique shopping around Lakeview. During Halloween, they have tons of costumes and accessories at very reasonable prices. And throughout the year, they feature a selection of vintage, recycled, and new clothing. It's impossible to leave without finding something that tempts you!
Foursided Card & Gift
2939 N. Broadway
Foursided is the type of shop where you're tempted to buy absolutely everything. In addition to adorable paper goods, there are a number of Chicago-themed gifts you won't find anywhere else. It's definitely a good place to stop by if you've just moved to Chicago and want to spruce up your place with some local flavor!
Bookman's Corner
2959 N Clark St
Don't even go to Bookman's Corner unless you have an hour or more to spare. Books are stacked around the store in a basic level of organization by topic, but you'll need to really dig into the stacks to see what's really available. Nonetheless, there are so many treasures to be found while browsing, and the prices are very wallet-friendly.
Is there anything you'd add to this list of the most unique shopping around Lakeview? We'd love to hear about your favorite stores in the comments below! And if you're interested in living close to the best shopping, contact Michelle and her team.