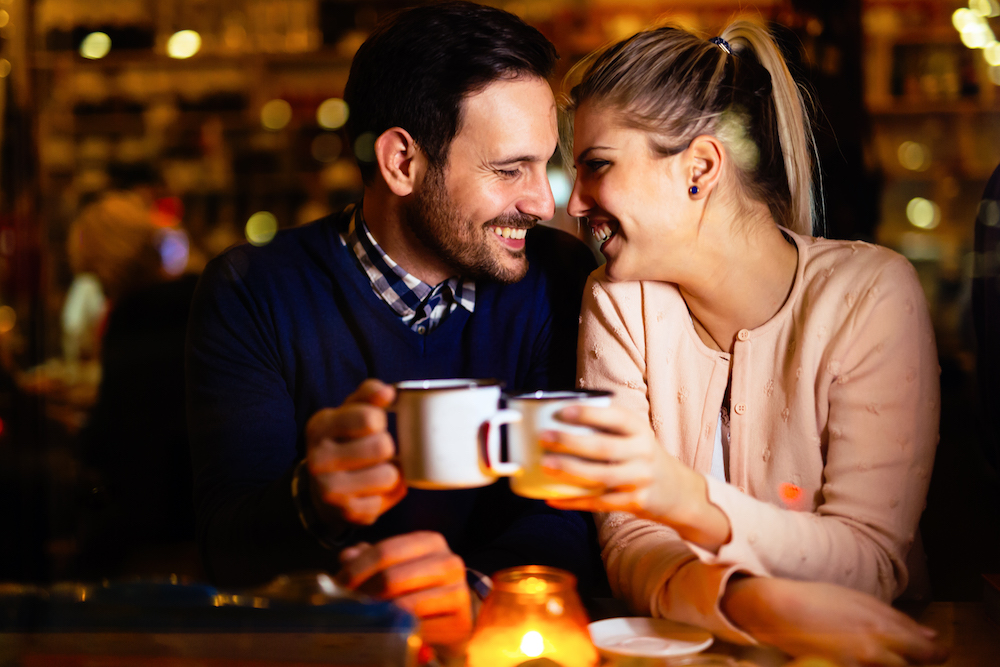 While a good date isn't so much about the place, but rather the company, there are certain times when you want to make an extra effort to impress a date, celebrate a special occasion, or just spoil your loved one silly.
Here are some of the best date night spots in Chicago:
Maude's Liquor Bar
840 W Randolph St
Maude's Liquor Bar has everything you could want in a romantic restaurant. The dimly-lit interior lends to a cozy and romantic ambiance. The true highlight of the place is the food and drink list, which is anything but snobby: they serve French comfort food, paired with an exquisite wine list. The French Onion fondue is a must.
Oriole
661 W Walnut St
Oriole is one place you should take a date to if you seriously want to impress them. Serving a new American tasting menu formulated by Executive Chef and owner Noah Sandoval, the 13-course meal has been hailed as one of the best and most well-thought out meals in Chicago. Oriole manages to feel unpretentious while paying attention to the most minute details, all of which add up to the whole dining experience.
Monteverde
1020 W Madison St
If your date is into Italian food, look no further than Monteverde. The restaurant seems simple and straightforward, just like the pasta dishes it serves. Once you've tried the food, it will forever change your standard for what pasta should taste like. Making all pasta from scratch and right in front of your eyes, Chef Sarah Grueneberg shows exceptional technique in the way she makes something as simple as Cacio e Pepe taste spectacular.
Bavette's Bar and Boeuf
218 W Kinzie St
For a neighborhood like River North, which houses several steakhouses, how does one set itself apart from others? Bavette's is able to successfully do this by serving some of the best steaks in town and by making the ambiance feel like anything but a corporate steakhouse. Instead, its dim interiors, jazzy playlist, and large tables lend an intimate and cool speakeasy vibe.
Geja's Cafe
340 W Armitage Ave
It would be difficult to estimate how many first dates and engagements have happened at Geja's Cafe, seeing how it's been around since 1965. One thing's for sure: sharing conversations over fondue is romantic. Geja's Cafe has been included in several "Most Romantic Date Places" lists all over America.
Roister
951 W Fulton Market
If you and your partner frequently get stumped over where to eat because you're each craving a different dish, look no further than Roister. The menu changes frequently and features everything from kimchi to fried chicken—though they have a tasting menu as well. This "casual" and more laidback restaurant from the Alinea group allows you to see the chefs in action via the open kitchen.
Gilt Bar
230 W Kinzie St
It's rich, opulent, and elegant decor combined with comfortable seating make it the perfect spot for dates. But, interiors aren't the only rich aspect of Gilt Bar. With a menu that can be described as "Chicago Luxe", expect dishes with lots of butter and meat. The steak, truffle pasta and mashed potatoes are a winning combination.
Grab after-dinner drinks downstairs at the Library, their basement cocktail lounge that houses a curated library of classics. Gilt Bar also has a photo booth, so you can make memories if your date went particularly well.
Signature Room
875 N Michigan Ave
If you want to enjoy good food with amazing views of the city, there's no better place to do that than The Signature Room, located at the 95th floor of the Hancock building. With the cityscape already taking your breath away, there's a certain pressure for the food to do so as well. Executive Chef Cardel Reid pulls it off without a hitch, incorporating his Jamaican heritage through his affinity for sustainable seafood, which is clearly reflected in the menu.
Final Thoughts: The Top 8 Date Night Spots in Chicago
While these are my picks for the top date night spots in Chicago, there are so many more to choose from. What would you say your top date night spots in Chicago would be? Let me know in the comments!