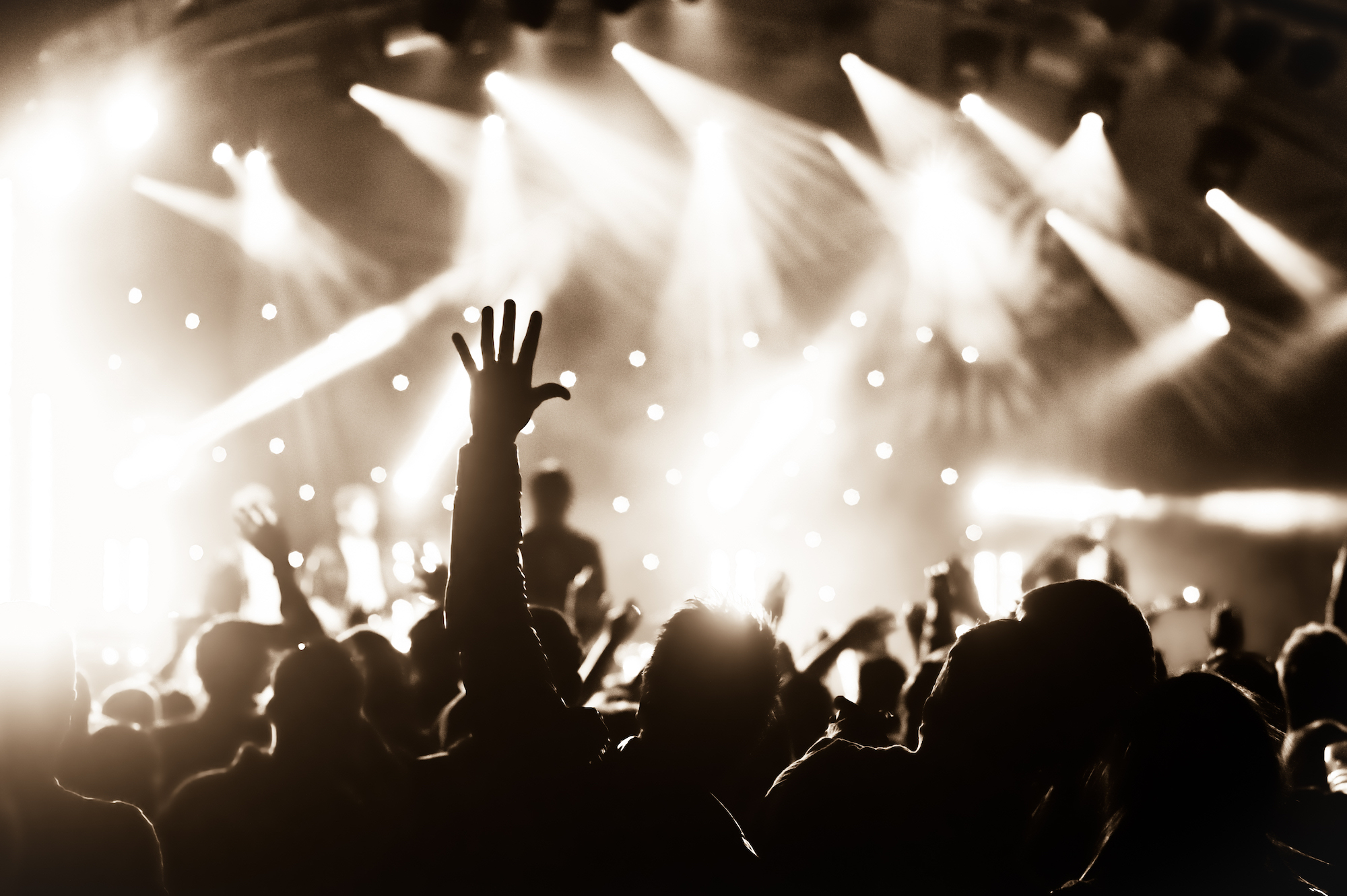 Chicago is known for a lot of things: deep-dish pizza, Chicago hot dogs, and the mobsters of the Prohibition Era. But something the Windy City does not take much credit for is its music scene.
Chi-town is where distinctive forms of jazz and blues were born as early as the 1920's—resulting in a genre called Chicago Blues. Chicago is also popular for soul, gospel, and house music, as well as hip hop and rap.
This vibrant local live music scene has inspired many musical artists known around the world. Grammy Award-winning rappers Kanye and Chance the Rapper prominently refer to Chicago in their songs. In this city, concerts are a staple year-round, but attendees get the most bang for their buck in the summer.
Let's take a look at some of the top concert venues in Chicagoland.
United Center
1901 W Madison St
Home of the Chicago Bulls and Chicago Blackhawks, United Center is primarily an indoor sports area. Because of the large seating capacity (it can comfortably seat 23,500!), it has also become the venue of choice when popular acts like Katy Perry and Ariana Grande are in town.
United Center has also been witness to shows from legends and favorites like Prince, Madonna, U2, Aerosmith, Bon Jovi, Barbra Streisand, Bruce Springsteen, Sir Paul McCartney and Janet Jackson, among many others you're likely familiar with.
Green Mill
4802 N Broadway St
Best known for once being a hangout to Al Capone and his cronies, this historic Uptown spot was renovated to mimic its original state. A part of this facelift also resulted in a more music-focused approach, with owner Dave Jemilo inviting the best jazz acts for the most discerning ears.
Grant Park
337 E Randolph St
Long before being known as the home base for Lollapalooza, one of Chicago's largest music festivals, Grant Park has been the outdoor venue in the city. Grant Park acts as host to some of Chicago's biggest events, concerts, and shows since the 1830's, when Chicago was officially recognized as a city.
Every summer, the 319-acre park hosts summer festivals such as Taste of Chicago, a food and music festival; the Grant Park Music Festival, the nation's only free outdoor classical music series; Chicago Blues Festival and the Chicago Jazz Festival. Commonly referred to as "Chicago's front yard", Grant Park is also the site of the start and finish lines of the Chicago Marathon.
Jay Pritzker Pavilion
201 E Randolph St
The northwestern side of Grant Park was renovated between 1998 to 2004 to become Millennium Park, which features several of Chicago's most popular public art, such as the Anish Kapoor-designed Cloud Gate (fondly referred to by Chicagoans as "The Bean") and the Frank Gehry-designed Jay Pritzker Pavilion.
Alternatively known as the Pritzker Music Pavilion, the bandshell has an 11,000-seating capacity (4,000 seats, while the lawn fits 7,000) and is home to the Grammy-nominated Grant Park Orchestra and Chorus. It is also home to the Chicago Gospel Music Festival and the World Music Festival.
Riviera Theatre
4746 N Racine Ave
The Lawrence stop on the Red Line is the doorway to a number of live music spots, and one of them is the Riviera.
Often referred to as the 'little sister' of nearby rock club Aragon, the place isn't in the best shape and leaves much to be desired in terms of aesthetics, but the acoustics are superb! With a seating capacity of 2,500, the theatre has been home to acts like Lenny Kravitz, Jamiroquai, Foo Fighters, AC/DC and more.
Final Thoughts: The Top 5 Concert Venues in Chicagoland
Chicagoland is a great place to catch a concert put on by your favorite artists. Besides these top concert venues in Chicagoland, there are plenty of additional options for seeing a show.
What are some of your favorite under-the-radar picks to see a concert in Chicagoland? Let me know in the comments!