Top 8 Trivia Places to Check Out in 2019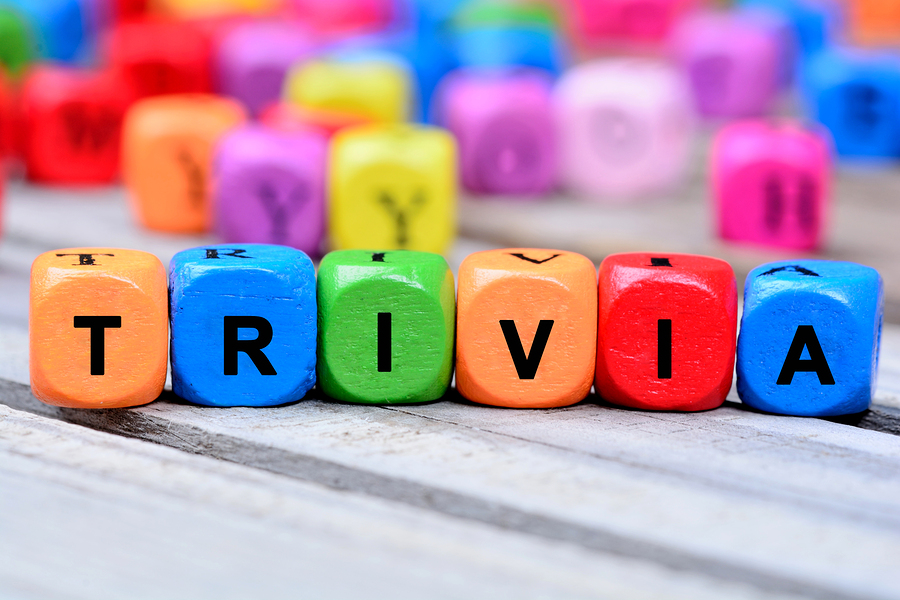 Question:
Chicago can be loosely divided into four major areas - the Loop, the North Side, the West Side and the South Side. The South side is by far the largest area of the city, stretching from just beneath the Loop all the way down to the Indiana border. Where does the Loop end and the South Side begin?
Enough yelling at Jeopardy! on tv. Join a team with a name like The Quizzard Of Oz or Trivia Newton John at a local bar and spend a few fun hours testing your wit against other Chicago smarties.
Answer:
Roosevelt Road.
Chicago's north-south streets are numbered starting from zero at Madison Street in the middle of the Loop. (Numbers increase at a rate of about 800 per mile in both directions.) However, as the Loop is considered to be its own district in modern times, the boundary between the Loop and the South Side is placed at Roosevelt Road.
Pub quiz night began in the '70s in the United Kingdom to encourage off-night pub traffic. Now it can be found throughout the Chicago area on a weekly basis, with scores of bars hosting. Some feature themed trivia nights catering to the niche interests of Friends viewers or Harry Potter fans.
The formula for a successful trivia event are a personable quizmaster with a deep well of questions and a fun and willing crowd. Teams are often created ad hoc, and team names can take on a personality themselves. Don't want to be The Scrambled Eggheads or the Smartinis? How about the Question Heirs, or the Agatha Quizties?
Ready for another one?
Question:
At which popular Chicago museum can you make a giant heart beat in time to yours, or get a virtual instructor to take note of your basketball moves?
Answer:
Museum of Science and Industry.
The Museum of Science and Industry was long the largest science center in the Western Hemisphere, and claims it was first to allow visitors to touch and interact with exhibits. You can open a river drawbridge for a model train, make a giant heart beat in time with yours, or show your moves on the basketball court under the watchful eye of a virtual instructor.
Pick a weekday evening, and you're likely to find a couple or three bars near you hosting a quiz night. Here are our top recommendations:
Monday
Cortland's Garage
1645 W Cortland St (btwn Marshfield Ave & Paulina St), Chicago, Bucktown
Tuesday
Schoolyard Tavern & Grill
3258 N Southport Ave (at W School St), Chicago, Lakeview
Logan Theatre
2646 N Milwaukee Ave, Chicago, Logan Square
Wednesday
Burwood Tap
724 W Wrightwood Ave (at N Burling St), Chicago, Park West
Fado Irish Pub
100 W Grand Ave (at N Clark St), Chicago, River North
Jack & Ginger's
2048 W Armitage Ave (btwn Damen Ave. & Hoyne Ave.), Chicago, Bucktown
Thursday
Bucktown Pub
1658 W Cortland St (at N Paulina St), Chicago, Bucktown
The Green Lady
3328 N Lincoln Ave, Chicago, Lakeview
There are tons of resources to help you find a trivia night that appeals. Here are a few pointers for you to get started:
http://www.chicagonow.com/chicago-hearts-trivia/chicago-trivia-night-list/
https://foursquare.com/top-places/chicago/best-places-trivia
Thanks to our friends at https://www.funtrivia.com for the Chicago-related trivia questions and answers and http://laffgaff.com/funny-trivia-team-names/ for the interesting team names!