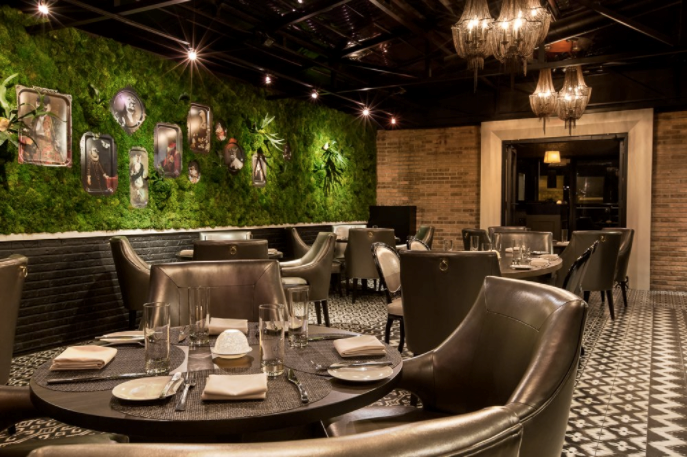 It would be hard to refute that Chicago has some of the best food in the country. Each Chicago neighborhood has its own culinary gems that are worth exploring. The Lakeview/Lincoln Park areas are just a short El ride outside of downtown, where you can find some amazing family-owned spots, restaurant group gems, and more.
Read on for our directory of the top-rated restaurants in Lakeview/Lincoln Park (in no particular order).
Summer House Santa Monica
If you're looking for West Coast vibes in the midwest, Summer House Santa Monica is the best spot. There's bright, Instagram-worthy decor and a California-inspired seasonal menu that has something for any taste. Stop by the bakery counter on your way out for a cookie and be sure to make a reservation in advance!
Alinea
Would this list really be complete if we didn't include Alinea, also known as the top rated restaurant in the country? This place is a culinary experience like no other. So if you have a very special occasion (prices are $200+ per person), go ahead and book a reservation way in advance.
Boka Restaurant
This little known spot gets rave reviews for it's "creative American cuisine in a stylish, modern setting with a lounge & candlelit back garden patio." Make sure to share a few appetizers. Boka has received Michelin stars since 2011.
Chicago Pizza & Oven Grinder Company
If you're looking for a less-touristy deep dish pizza place, check out this one. They're famous for their pizza pot pies, which is upside-down pizza in a bowl. Definitely try dessert as well - it's worth it, even if you're stuffed. FYI, it's cash only.
Sapori Trattoria
This local favorite, neighborhood place is known for homemade pasta and top-rated Italian dishes. It's upscale, but prices are still reasonable, making it ideal for date night or any special occasion.
Batter & Berries
Batter & Berries is a highly-rated brunch spot and totally worth the wait on the weekends. Their creative pancakes and french toast, and friendly staff make it a favorite. Other traditional breakfast dishes, like omelettes, get just as much fan fare. One thing is for sure - whatever you order, you won't be disappointed.
Mon Ami Gabi
This bistro style cafe serves French cuisine on a rolling cart. Steak frites and bottles of wine are highly recommended. Dine outside on a nice day for serene views near the Lincoln Park Conservatory.
There are too many great restaurants, so we couldn't include all of them in this list of top rated restaurants in Lakeview/Lincoln Park.
Have a favorite restaurant in Lakeview/Lincoln Park that we missed? We'd love to hear your suggestions in the comments!