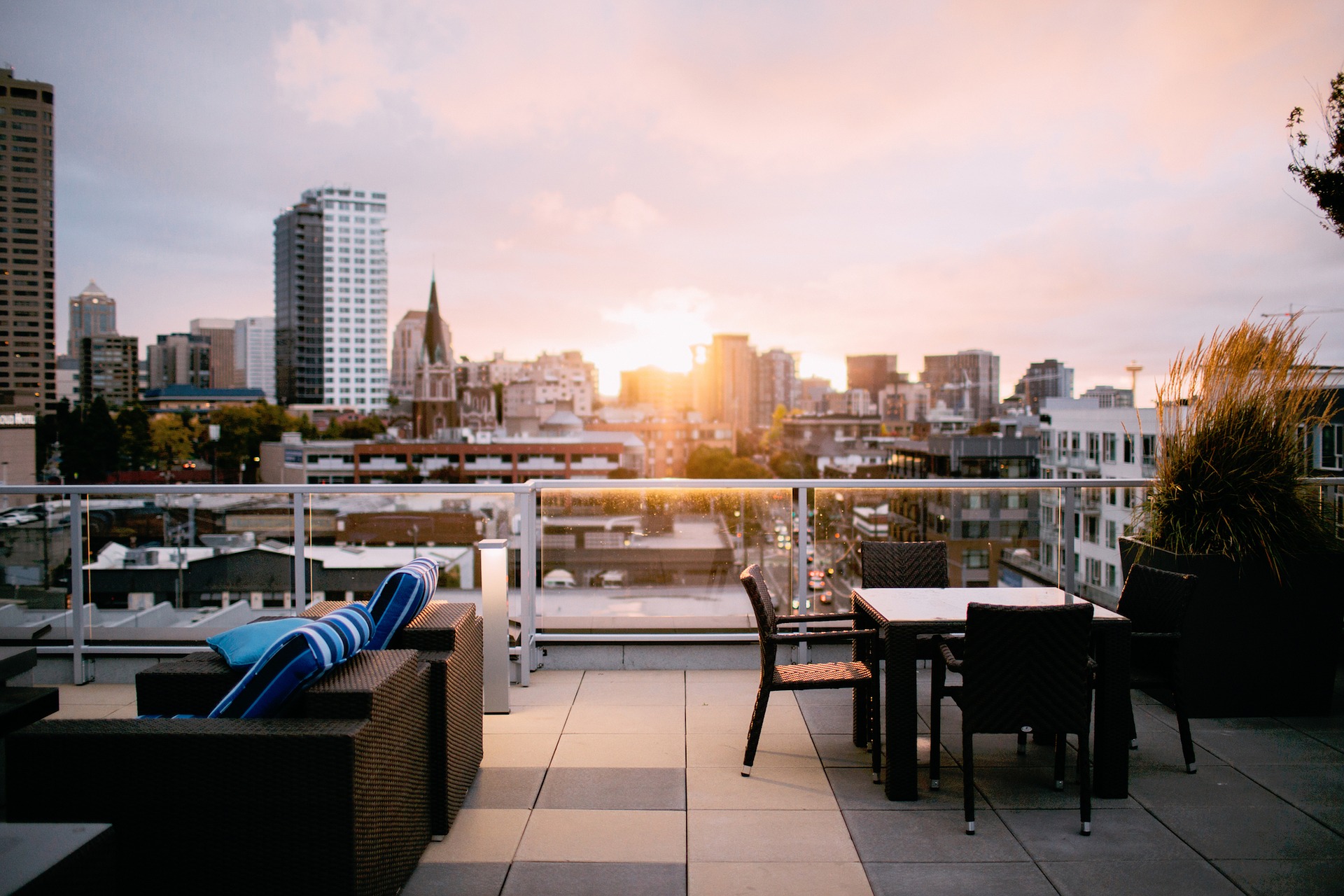 Rooftop bars are a quintessential hangout during the summer, as Chicagoans make their way up to catch some Vitamin B and D (we meant booze, when we said Vitamin B, by the way). But even as the months get cold, these rooftop bars remain a staple for many, be it for the drinks, music, crowd, or ambiance. The alcohol will keep you warm from season to season!
Here are the best rooftops in Chicago:
Cindy's
12 S Michigan Ave
When you say 'rooftop bar', for most Chicagoans, Cindy's is the first thing that comes to mind. Beautifully decorated and located above the Chicago Athletics Association, the bar offers pristine views of Millennium Park below and Lake Michigan beyond. You absolutely have to try the booze popsicles and their food servings are large enough for sharing. They have firepits on the ledge keeping patrons warm in the colder months. Reservations are recommended, as Cindy's is a popular spot.
Cerise
203 N Wabash
Located on the 26th floor of the Virginia Hotel, swanky Cerise is the go-to for Chicago's young and stylish for after-work drinks and cocktails. The bar's signature terrace, which covers the rooftop on three sides, offers amazing views of the city. That, added with the mix of rotating DJs that spin their tunes under the twinkling lights, brings a bit of the LA scene to the Loop.
GreenRiver
259 E Erie St
Despite being established just two years ago in 2015, GreenRiver quickly rose to popularity with those who love to go out. With impressive views of the Streeterville neighborhood and the novelty of having a Michelin-starred bar and restaurant on top of an unconventional place (the bar is located at the top of the Northwestern Medical Hospital building), it seems that GreenRiver has gotten everything right the first time around.
Boleo
122 W Monroe St
A Latin-inspired bar located at the top of the Kimpton Gray Hotel, Boleo is one of Chicago's best kept secrets. Aside from the retractable rooftop, the topnotch Peruvian cuisine, tapas, and drinks they serve at their restaurant, the fantastic service and chic lounge area keep people coming back for more.
Mahalo
1501 N Milwaukee Ave
While most rooftop bars go for a sleek and chic ambience, Mahalo goes for one that is fun and accommodating. Mahalo took over Bom Bolla, which closed down late last year, and the same people behind The Hampton Social turned it into an Instagrammable Polynesian restaurant-cum-bar. Mahalo serves an updated take on famous Hawaiian fare such as skewers, poke bowls and sushi. Mahalo also serves brunch, which pairs well with their refreshing cocktails. The Mahalo Mai Tai is a must!
Joy District
112 W Hubbard St
Previously known as Epic, Joy District is 8 Hospitality's latest project that features a restaurant with private enclosures that serves New American cuisine, a late-night lounge with a clubby vibe and the rooftop bar. Featuring Asian-inspired artwork from talented artist P. Scott, a great selection of frozen cocktails, and a solid rotation of guest DJs that play a great selection of dance music, there is so much to do at Joy District's rooftop bar that still offers the best watching spot in River North despite the name change.
Which of the best rooftops in Chicago will you be checking out next?