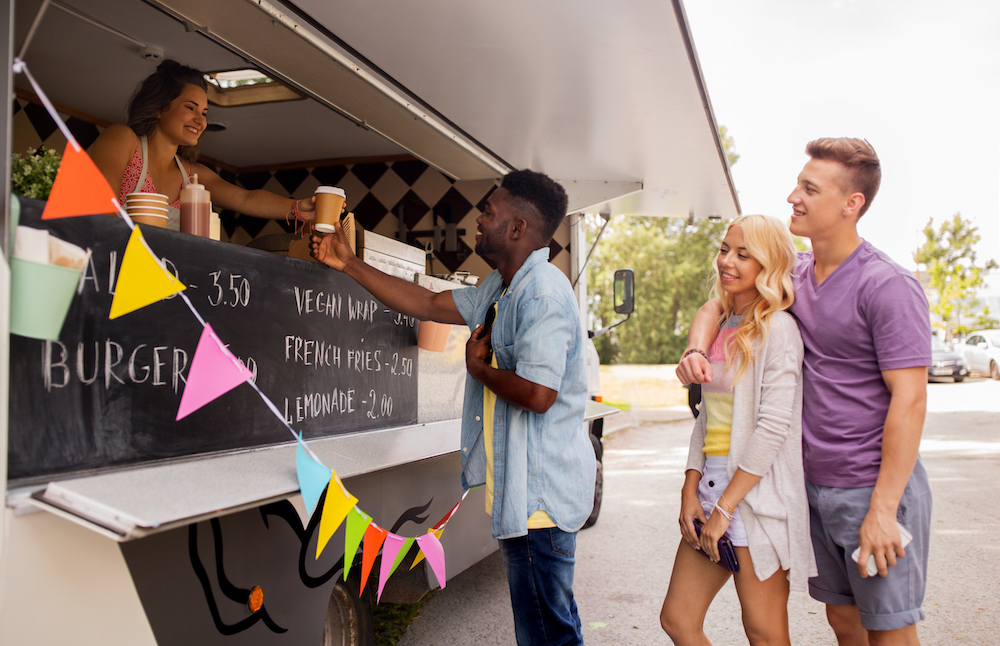 Chicago, being a food-crazed city, will never run out of good places to eat. From Michelin-starred restaurants, to corner joints, there's always something for everyone's taste and budget. If you're sick of eating out at your usual restaurants, try one of the many food trucks in town.
Upon first glance, you'll notice that The Fat Shallot has a pretty straightforward menu. Once you bite into one of their sandwiches, you'll know why The Fat Shallot is one of Chicago's favorite food trucks.
Their version of the classic grilled cheese sandwich, featuring sauteed spinach and caramelized onion, is a crowd favorite, while the Truffle BLT (Texan bun, bacon, arugula, tomato, avocado and truffle aioli) is unlike any other. Paired with a side of fries, these sandwiches are guaranteed to make your whole week.
What's so special about an Argentinian baked pastry filled with bacon or beef, you ask? Well, prepare to be surprised!
5411 Empanadas consistently sells out and has grown so popular that it has spawned five permanent locations all over the Chicago metro area. Although all their empanadas are great, the goat cheese, dates and bacon, spinach and cheese, as well as the beef flavors enjoy the most fanfare.
Bringing a piece of Maine to the Windy City, The Happy Lobster Truck has been seriously making waves among Chicago foodies with their offerings, so much so that food truck has been recognized by several local and national publications. They have a straightforward menu that, of course, features seafood and their lobster rolls (I recommend the signature Happy Lobster Roll). Finish off your meal with one of their whoopie pies.
Chinese restaurants may be a dime a dozen, but this Asian fusion truck sets itself apart by being the first dumpling and baowich bar on wheels.
Must-tries are their pork and Chinese chive dumplings and their pork belly baowich (slow-braised meat topped with Taiwanese spices, pickled mustard greens, crushed peanuts and cilantro on special dough). The Kimcheesy rice balls (packed with cheddar jack cheese, kimchi, jalapenos, and scallions) are a crowd favorite, and have, in fact, been chosen to represent Illinois in Thomas' Breakfast Battle.
Although Chicago has its fair share of Mexican restaurants, it's not every day that one pulls up on the Loop. You can often find the truck parked near the University of Chicago campus in Hyde Park or outside the North Bridge shops serving up tacos or burritos. You can choose from chicken, pork or beef fillings, but their grilled skirt steak is the best.
Whether you have a sweets craving you need satisfied or just want a little sweet something to cap off your meal, you better hope A.Sweets Girl is hanging out at a corner near you.
These handmade specialty gourmet cupcakes feature unique and imaginative twists to your favorite cupcake confections. Enjoy flavors such as matcha green tea cake, which is topped with white chocolate matcha buttercream and white chocolate curls, and German choco, which is filled with caramel pecans and toasted coconut.
The 6 Best Food Trucks in Chicago
Hungry yet? Determine the current location of these food trucks in Chicago by using the Chicago Food Truck Finder.
Or perhaps you have some favorite food trucks in Chicago to add to this list? Let me know in the comments below!