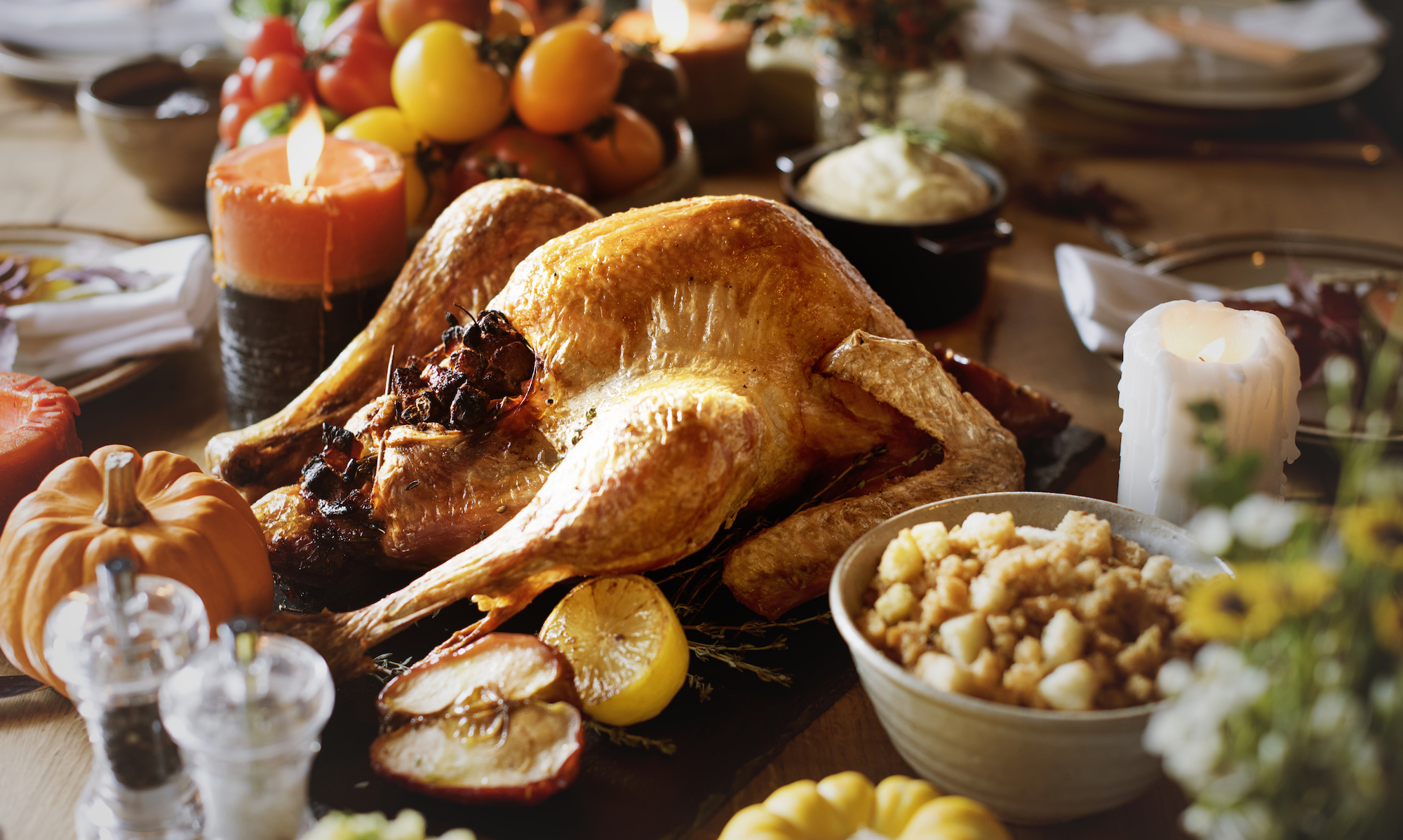 Thanksgiving, the holiday to end all holidays, is quickly approaching. As much as holidays are fun, they can also be quite stressful!
Whether you're playing host or attending as a guest, spending the holiday with family or friends, here is a guide for some Thanksgiving in Chicago do's and don'ts.
If You're Hosting...
DO send out invitations ahead of time.
DON'T invite too many people. The best Thanksgiving dinners are the more intimate affairs, where everybody has the opportunity to connect with each other. At any rate, it would be tiring to play host to many different groups of people.
DO ask about food allergies. Make your guests feel welcome by thinking of their welfare while menu planning.
DO your groceries ahead of time. Thanksgiving is one of the busiest times of the year and everyone is buying the same major items. Don't risk wasting time and the store running out of what you need by shopping last minute.
DON'T cook everything on the same day. If you want to minimize stress, start preparing certain menu items ahead of time. Better yet, delegate some of the tasks and dishes to other guests so that preparation isn't all on your plate.
DON'T be afraid to ask your guests to bring a dish. Most guests won't mind bringing their favorite dish to share, since they don't have the pressure of hosting the party themselves.
DON'T ask anyone to bring the turkey. As the Thanksgiving host, the unspoken rule is that turkey duty is up to you. You really shouldn't ask anyone to travel to your house with a heavy turkey in their backseat!
If You're a Guest...
DO RSVP and DON'T show up with uninvited guests. Let the host know if you're coming and if you were extended a family invitation, detail how many guests you're bringing. A good host wants to have the ability to prepare enough food and make everyone feel welcome.
DO arrive on time. The turkey will be done at some point, and your host has other guests to feed, so don't expect anyone to wait on you. At the same time, DON'T arrive too early. The host will have been busy preparing the whole day and will appreciate some time to get themselves together before the meal.
DO make an effort to look presentable, but don't go over the top. Dressing appropriately says that you appreciate the effort they put into the meal.
DO get to know the host's other guests. Don't be a snob.
DON'T talk about sensitive subjects like politics or religion. Thanksgiving conversations should be calm and lighthearted. Instead of getting into heated arguments (which is inevitable with these topics), use the time to catch up on each other's lives.
DO compliment the chef. Thanksgiving meals are extremely time-consuming and hard to prepare. Take some time to give credit to the host who woke up at the crack of dawn for you to enjoy the lovely meal you're having.
DON'T forget your table manners. Basic etiquette, like not eating with your mouth open and checking your phone on the table, shows appreciation for your host's hard work.
DO bring something to share. Even if the host tells you that you don't have to, there can never be too much wine or dessert!
DO offer to help out the host. They spent all day preparing your meal; it's the least you could do.
DO send the hosts a 'Thank You' card to show your appreciation after the event.
Final Thoughts: Thanksgiving in Chicago: A List of Do's & Don'ts
No matter your plans, I hope you have a very happy and delicious Thanksgiving!