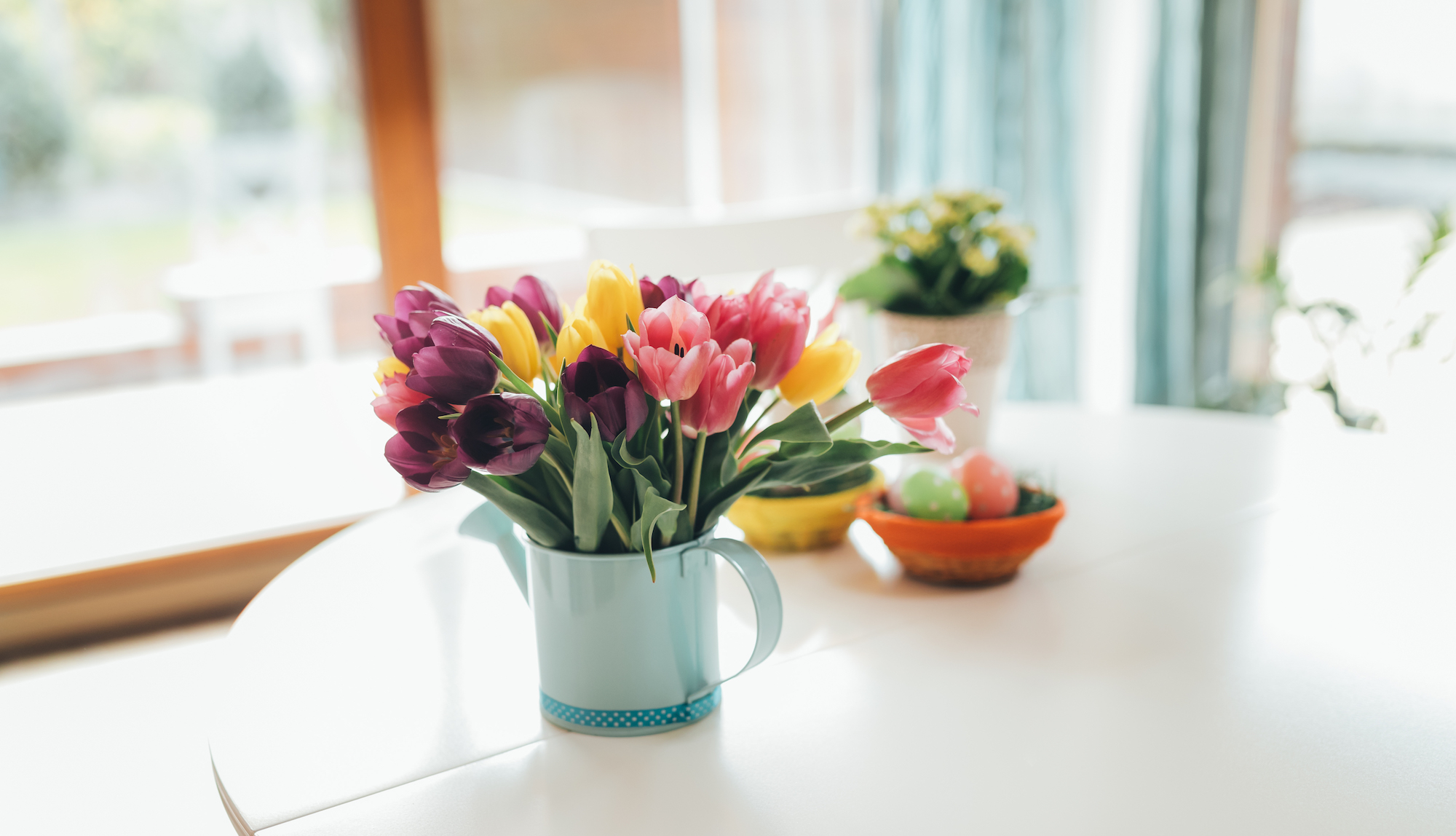 Spring is a time for renewal and new beginnings. The season is a welcome change from the dark winter and a reminder of how beautiful change can be.
This spring, it's time to get rid of the dark and heavy feeling that winter has brought on, and embrace the warmth and brightness that the sunshine brings with it.
Here are some tips to make your home spring-ready:
#1: Declutter Your House
One popular tradition associated with spring is spring cleaning, which is said to have started out of need.
During the winter, people would be cooped up indoors, with oil lamps or fireplaces to keep them warm. These oil lamps produced ash, while the fireplaces produced soot, which would end up all over their things. Because it was winter, people couldn't open their windows and doors to clean everything out, so they waited for the first days of spring before doing so.
About 72% of households participate in spring cleaning, which is a great way to give your house a total refresh after being cooped up for a long winter. Spring cleaning does not just involve a thorough clean and sweep up, down and around, but also a total reduction in clutter. Take some tips from Marie Kondo, whose recent Netflix show inspired many households in America to get rid of anything that wasn't useful, beautiful, or joyful.
Spring cleaning may be tedious, but it's worth it. It does not just affect your physical surroundings — it can also revive your spirit.
#2: Add Touches of White
One way to keep a place bright and airy is to use white accents. Adding white accents can make your rooms seem bigger and brighter.
If your room is painted in warm hues, such as red or yellow, choose creamier shades of white, such as ecru and ivory. If your rooms are painted in cooler tones, such as blue or green, go with the brighter and cleaner whites for a crisp, summery effect.
#3: Let There be Light
Opening your windows and letting the light and air come in can instantly lift the mood of any stale winterized house in minutes. While you're at it, change your dark and heavy curtains into lighter, airy ones.
On that note, if you want to keep your room bright and airy, it's best to keep your windows clean. Dirty windows can cut down a surprising amount of light, making a room look duller and gloomier than it is.
#4: Add Plants
There's no better way to usher in the spring season than to add some living blooms in your rooms. Adding some freshly cut flowers, or some potted plants in the corner, can instantly brighten up your home.
If you can't get any real plants, you can also add some nature-inspired accents to your room, in the form of decorative pillows, seat covers, cushions, or even tablecloths and runners for your dinner table.
#5: Try a Fresh Coat of Paint
Another quick way to update your home is to add a fresh coat of paint. You can opt to paint your house's facade or simply change the color of your front door. If you aren't feeling too adventurous, you can paint an accent wall, which can do wonders for a room without changing its whole look.
Final Thoughts: Spring Home Tips to Brighten Your Space
What would you add to my list of spring home tips to brighten your space? Let me know in the comments!