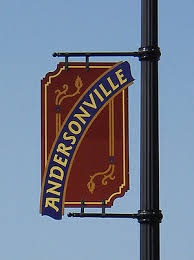 Ravenswood, Lincoln Square, Andersonville are all very closely located on the North Side of Chicago. Some of the boundaries of these Chicago Neighborhoods have been disputed by those who live in the area and visitors alike. All the lines are a bit blurry when it comes to who you ask, however in any case the neighborhoods all boast lovely single family homes, condo buildings, and apartment living. The one that that does seem to be a bit sparse in the area is parking per units for the apartments and condos. There is ample street parking that is not permitted in these neighborhoods, but make sure you are aware of this going into any of these neighborhoods ahead of time. Make sure to check with me on your parking needs up front if you plan to live in these areas. There are lots of shops, local restaurants, and coffee shops in each of the main roads such as Clark St., Lincoln Ave. , and Montrose to name a few.
Ravenswood boundaries are officially - Montrose, Lawrence, Clark and Damen drawn in 1869
Lincoln Square boundaries are - bounded by Montrose Avenue to the south, Ravenswood Avenue to the east, and the North Shore Channel (that leads into the Chicago River) to the west
&
Andersonville boundaries as defined by the Andersonville Chamber of Commerce, are Magnolia Avenue to the east, Ravenswood Avenue to the west, Winnemac Avenue to the south, and Victoria Street to the north.