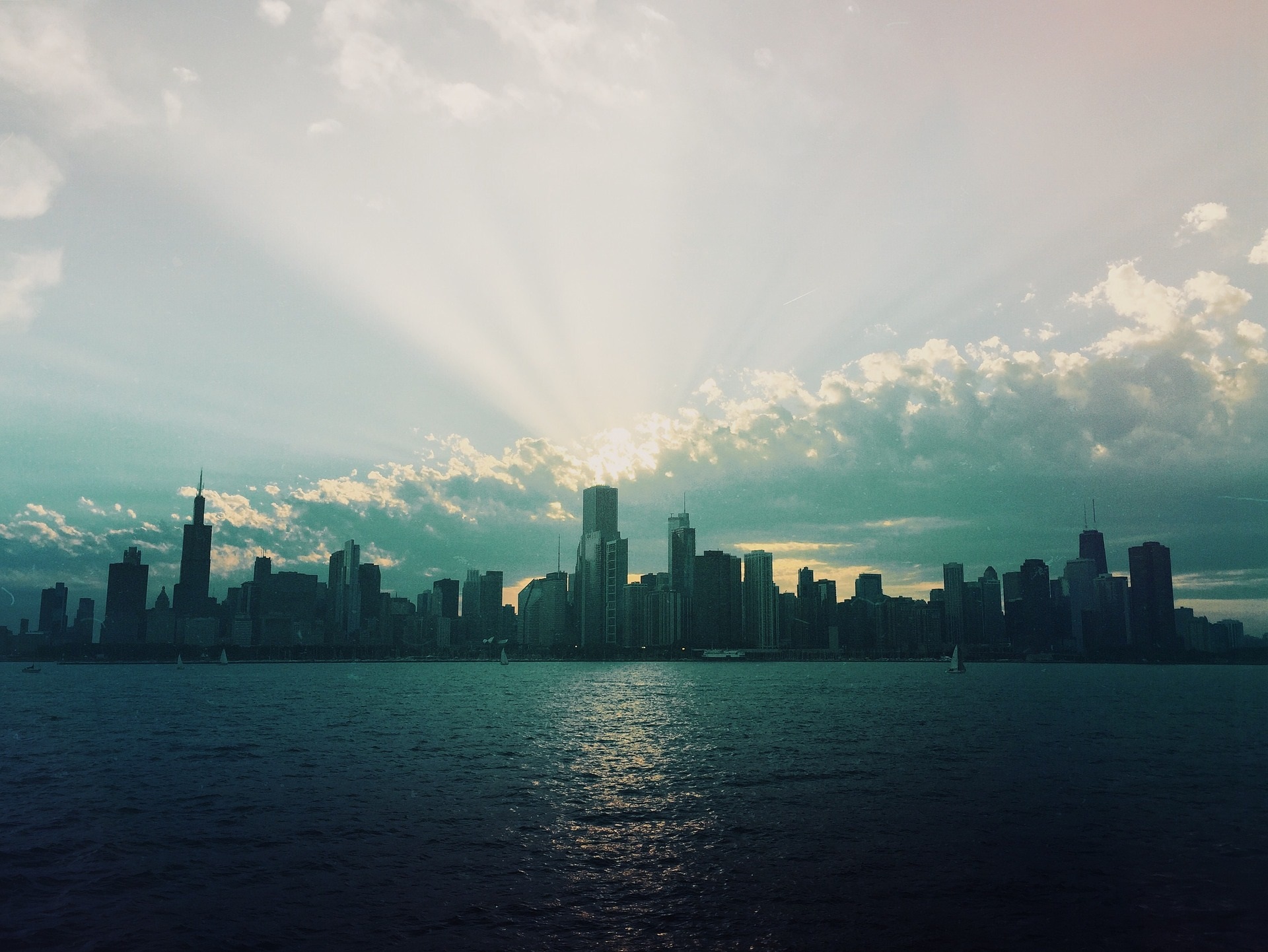 Chicago is called "the city of neighborhoods" because of the cluster of neighborhoods in the city with distinct cultures and vibes. As one of the biggest cities in the United States, there are at least 200 distinct neighborhoods in Chicago.

Chicago's rich history and melting pot of culture has inspired some unique neighborhood names that help define them and tell them apart. Here's how Chicago's neighborhoods got their names.
Andersonville
The Great Chicago Fire happened in 1871, but Andersonville was one area in Chicago that thankfully wasn't affected. As such, many people made their way to Andersonville to start over again.

According to most, this Chicago neighborhood is named after Reverend Paul Anderson Norland, who brought people into the community.
Pilsen
In the 1870s, thousands of immigrants (many of whom were Czech), lived in this area for manufacturing jobs. Plzeň is one of the largest cities in Bohemia, and the Czech people borrowed the name to refer to their new home in Chicago. Nowadays, we know it as Pilsen.

Wicker Park
Wicker Park's naming mechanism is pretty straightforward.

Wicker - in the 1879s, land developers Charles and Joel Wicker bought a lot of land to build a neighborhood.

Park - The Wickers donated four acres to the city to build a public park.

This park was then named Wicker Park, and the neighborhood surrounding it took on the name.
Bucktown
Next to Warsaw, Chicago has the largest concentration of Polish inhabitants. In what's now known as Bucktown, Polish residents raised goats and called the area "kozie prery" ("goat plain" in English).

The term for a male goat is "buck," and the neighborhood's name evolved from there. Put it all together? Goat Plain > Goat Town > Bucktown.
Lincoln Park
In what's now known as Lincoln Park, there was originally a cemetery for victims of smallpox and cholera. Graves were placed near the city's water supply (yuck).

Chicago converted the cemetery into a park that was known as Lake Park in the 1860s. After Lincoln's assassination in 1865, this Chicago neighborhood became Lincoln Park.
Gold Coast
This North side Chicago neighborhood along Lake Michigan which was originally called "The Astor Street District." The namesake, John Jacob Astor, didn't live in Chicago, but residents wanted to promote a wealthy air and they used his name.

Their efforts were successful because in 1875, when a section of Lake Shore Drive opened, wealthy families began building their homes in the area. The name "Gold Coast" eventually took over as what it's called today.
The Loop
The Loop is Chicago's main business district, whose name came from the circular route taken by the L lines that service the area. If you think about how Chicago's neighborhoods got their names, this is one of the more simple naming mechanisms!
Streeterville
Captain George Wellington Streeter and his wife "Ma" Streeter were on a boat along Lake Michigan when they hit a sandbar in 1886. They decided to stay in the boat, and soon, a land bridge connected them to the city of Chicago.

The city was then filling in the area to build Lake Shore Drive. Captain Streeter was against what Chicago was doing, and decided to defend the swampy dump around his boat with a shotgun. In what may be known as the strongest origin of how Chicago's neighborhoods got their names, Captain Streeter was later arrested.
Rogers Park
Philip Rogers was an early settler of this lakeside land. In 1836 he bought the land for $1.25 an acre. His son-in-law, Patrick L. Touhy, developed it. Rogers Park became part of Chicago in 1893.
Dunning
This portion of land was purchased in 1851 to build an insane asylum and tuberculosis hospital. Unpleasant mismanagement led to the city buying out this venture. Andrew Dunning had purchased a large portion of the land after the Civil War to build a nursery, and the redevelopment of the land took on his name.
River North
The area along the north branch of Chicago River was originally known as "Smokey Hollow," due to factory surroundings. Regardless, developers were attracted to the area in the 1970s, and real estate mogul Albert Friedman renamed the area to the name it's known by today.

What's your favorite story of how Chicago's neighborhoods got their names?