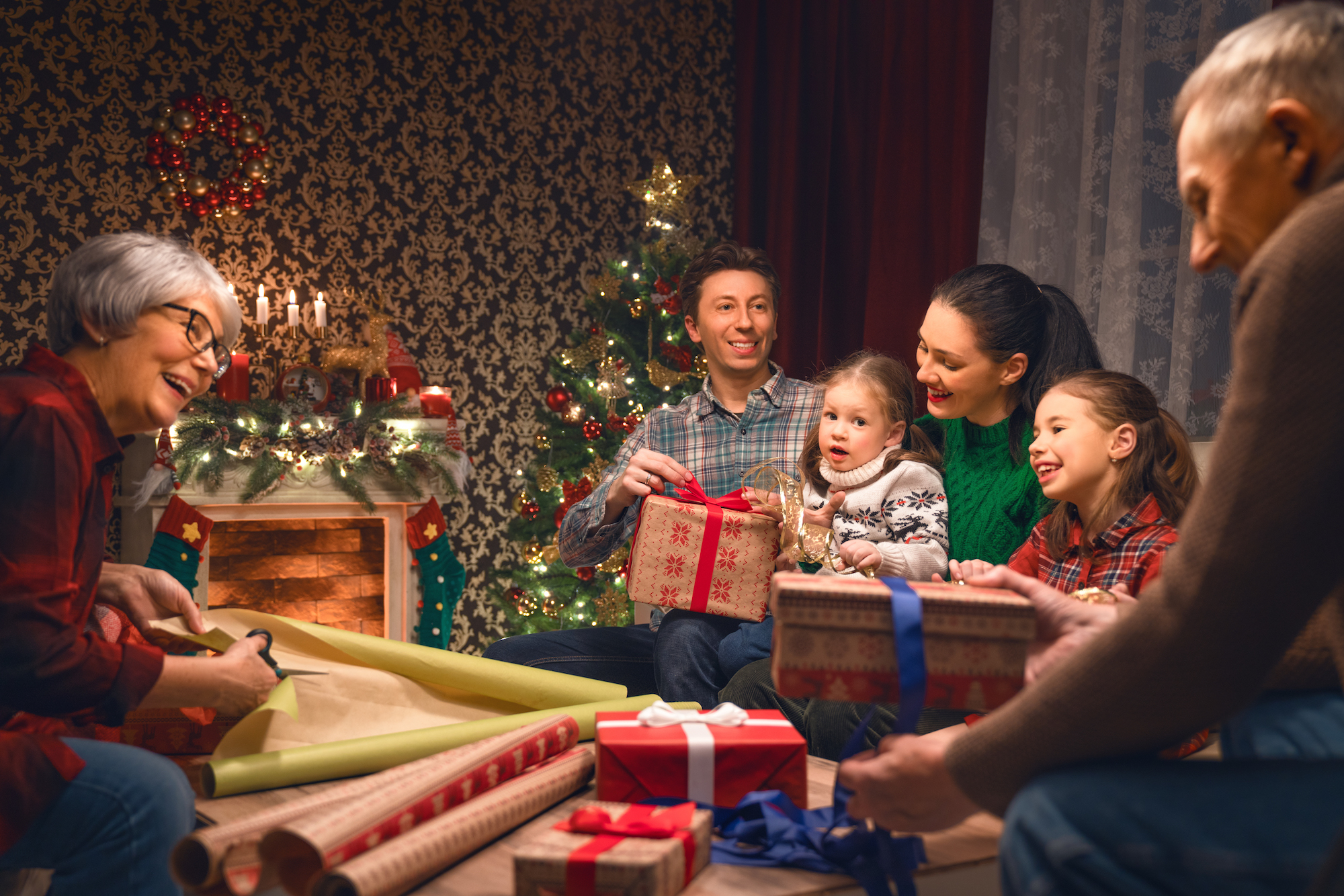 The holidays can be a really stressful time — shopping, planning parties, hosting relatives, attending gatherings left and right — all on top of managing your regular day-to-day tasks! It's no wonder that more than half of Gen Xers, Baby Boomers, and even Millennials have reported feeling stressed out over the holidays.
Here are 10 things you can do to reduce your stress and get ready for the holidays in Chicago:
Gift Giving

#1: Set a budget
Though it's meant to be positive, one of the largest contributors of holiday stress is gift giving.
That being said, the first thing to do is make a list of the people you want to buy gifts for. Note that you're not obliged to give gifts to everyone — giving should come from the heart. Write a list, and set a realistic budget per group ($50 per kid, $20 for your godchildren, etc.) to keep you from overspending.
#2: Buy everything online
The holidays bring with them a lot of sales, meaning hordes of shoppers, long lines, and few parking spaces. For some peace of mind, take advantage of the ease and convenience online shopping brings to save on time and stress. As a bonus, online shopping has both gift wrapping and convenient delivery options!
If you want your gifts to make it on time, ensure that you've ordered early, since the post office can also be busy at this time of year.
Home & Entertainment

#3: Plan
There's a saying that goes "failing to plan is planning to fail", and that saying does not ring more true than when it comes to the holiday season. Although your schedule is packed, take a few minutes off to write down everything you need to accomplish in the coming days.
#4: Accept that not everything has to look Pinterest-worthy
One of the most common holiday stressors is the extremely high expectations of what people think holiday spreads "should" look like. By focusing on that, you forget about the reason why holidays are celebrated in the first place. And if you're tense the whole evening, your guests will pick up on it and it'll affect their enjoyment of what you've worked so hard to put together for them.
Decide what is important to you, manage your expectations, and you may find that your "good enough" celebration turns out pretty great after all.
#5: Use shortcuts
If you don't have time, you don't have to kill yourself to make everything fresh or from scratch. Pies and cookies can be baked weeks before and stored in the freezer. Christmas cards or decorations can be store-bought. Gift wrapping and delivery can be outsourced. There are lots of ways to save on time during the holiday season!
#6: Get extra everything
Get extra gifts, gift wrapping paper, tape, food. It's better to be prepared than to have to make a last minute run!
#7: Get help
You don't have to do it all yourself. Ask family members to chip in. If you have extra money to spare, hire caterers or cleaning services if you have to — it's an added cost, but well worth the peace of mind!
Self

#8: Take care of yourself
It can be tempting to sleep late or say 'no' to your regular workout session as you try to take care of everything for everyone during the holidays. But, keep taking care of yourself as much as possible. It may sound selfish, but there's nothing wrong with wanting to keep a few moments to yourself for your sanity.
Get enough sleep. Keep working out. Not only does it give you license to eat all that good food — it's also the ideal stress reliever. And you know what they say: summer bodies are made in the winter!
#9: Don't be afraid to say no
If you're a social butterfly, you may be invited to multiple parties scheduled on the same day. If you've already said yes to one invitation and think you can't make it to another party, know that you can say no. Your real friends will understand.
#10: Be grateful
It's easy to get caught up in all the holiday preparations that we forget what the season is truly about. Take some time to sit down and soak in the year that has gone by, and appreciate the new one that is to come.
Final Thoughts: 10 Ways to Get Ready for the Holidays in Chicago
What would you add to this list of stress relief tips for the holidays in Chicago? Curious to hear your thoughts in the comments below!