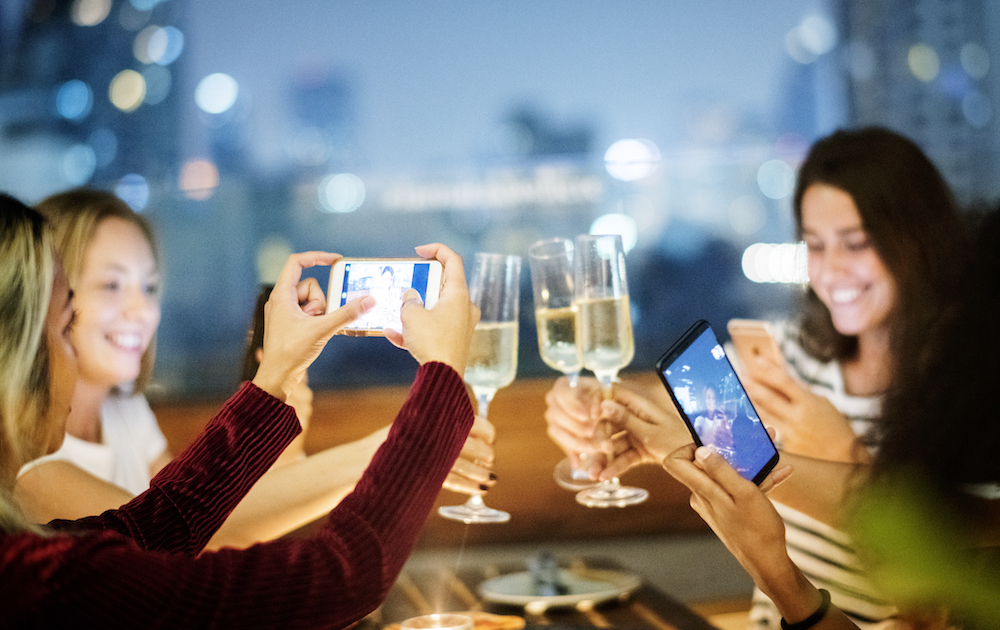 As soon as the summer season rolls in, Chicagoans flock to rooftops and patios to soak up on the sun (and sangrias). While Chicago locals have their favorites—like Cindy's and Cerise—give these 6 new rooftops a chance and they're sure to top your list of favorites.
Rooftop at Torali
160 E. Pearson
The Ritz-Carlton's food and beverage program recently underwent a massive overhaul as part of the hotel group's $100 million renovation project. Along with this came the Rooftop at Torali, a modern rooftop bar and lounge located at the 12th floor of the Water Tower Place. The menu features Italian-inspired bites, handcrafted cocktails (the Torali Frosé is a must!) and a rotating craft beer list, which guests can enjoy while admiring the beautiful views of the city.
The Rooftop at Torali comfortably accommodates up to 125 guests for private events.
Bounce Sporting Lounge
324 W Chicago Ave
Taking over the space Parliament left behind is Bounce Sporting Lounge, a New York lounge that brought its sports-bar-by-day and dance-club-by-night concept to Chicago. The bar recently opened its rooftop patio for the summer, which features innovative bleacher seating facing the bar. Must-try drinks are the Story of OJ, which is vodka with kaffir lime, blood oranges and ginger, as well as Pretty in Pink, which mixes rosé, lemon, sugar, and vodka.
Lonesome Rose
2101 N. California Ave
There's no better combination than Tex-Mex and liquor and the Lonesome Rose on Logan Square knows this better than anyone. With a full food and drink menu of tacos, nachos, and frozen margaritas, as well as a cool millennial rose gold interior, this place is sure to be top of your Insta-worthy list. The bar also features a sidewalk patio and rooftop deck so you can bask in the sun (or take photos with perfect lighting!).
Devereaux
1112 N. State St
Located at the 18th floor of the Viceroy Chicago, Devereaux is a chic new addition from the Boka Group. Making its debut last September, the concept behind the bar is more opulent and grown-up (with 1960's and 1970's inspired decor) than sister bar J. Parker, but still keeps that element of fun with a boutique pool in the middle of the lounge.
Cabana Club
2018 W. North Ave
A rooftop bar on the sixth floor of a building may not sound so impressive until you hear about the 180-degree view of the skyline it boasts of. Cabana Club, the Robey Chicago's rooftop bar, has been dubbed "the casual bar of your dreams". With no lines (unlike its sister bar Up & Up) and a guest-only outdoor swimming pool, Cabana Club's resort vibe (replete with a Latin American-inspired food and drink menu) will have you relaxed in no time.
The Up Room
2018 W. North Ave
The group behind the Robey Hotel sure has a knack for conceptualizing the best rooftop bars. The Up Room (also known as Up & Up) on the 13th floor of the Robey Hotel is another rooftop to watch out for. It is smaller (only seats 35!) and feels more exclusive than its sister, Cabana Club, so there is always a wait. But once you get past that, prepare to be blown away by the stunning views of surrounding Wicker Park. There are also drinks like the Coyote, a blend of Ardbeg Scotch and grapefruit bitters, to get excited about. The Up Room does not serve food, but you're more than welcome to go to Cabana Club or Cafe Robey on the ground floor of the hotel if you're in need of a bite to prolong your rooftop drinking.
What are your favorite Chicago rooftops? Let me know in the comments!