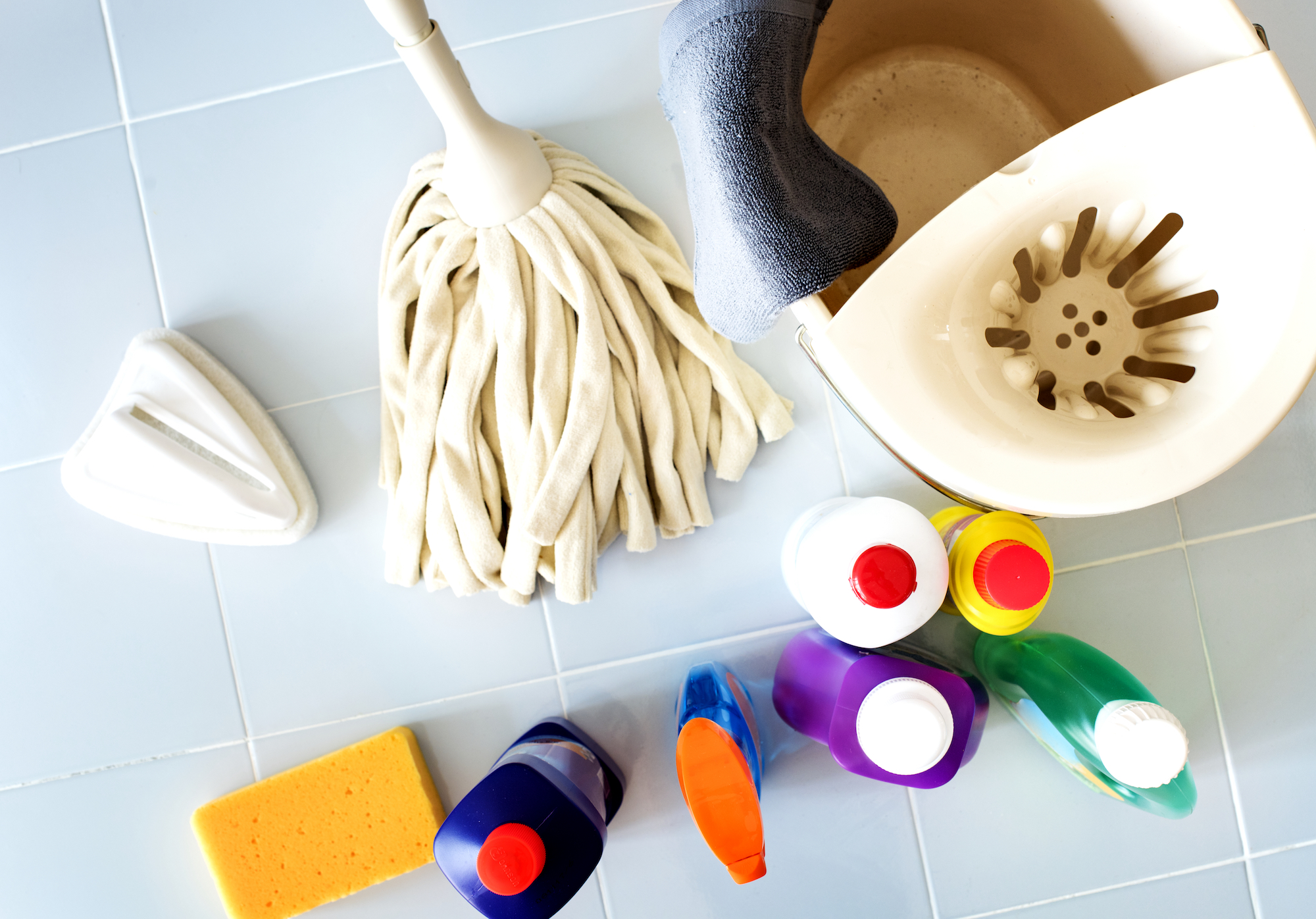 Spring is around the corner, which means it's time to get your home in top shape. The tradition of spring cleaning is believed to have Iranian, Chinese, and Jewish origins, but is mostly believed to have been borne out of need.
Back in the day, people spent long winters cooped up in their homes, using oil lamps and coal to keep them warm. This produced ash, which they kept in their homes all winter-long, so at the first sign of spring, they jumped at the chance to make their homes feel fresh and new again.
Chicago spring cleaning can be an overwhelming undertaking, so here are a few tips to keep in mind:
Get Everything Ready
To make the whole spring cleaning process go quickly and smoothly, you have to create a plan of action. Doing a major cleanup of your whole home can be overwhelming, and you may forget to include certain areas in the process, but a plan keeps you from overlooking those areas.
Be systematic. Create a list of all the rooms you want to include, the areas in those rooms you want cleaned, as well as the cleaning products you'll need. Gather all the cleaning items in a household caddy that you can take around with you everywhere, so you wouldn't have to spend time looking and going back for them every now and then.
Here are some items you may need: pail, rags, mop, broom, vacuum, old toothbrush, rubber gloves, duster, polish, cream cleaner, multi-purpose anti-bacterial spray, bleach, window cleaner, and washing liquid.
One Room at a Time
Rome wasn't built in a day, and your house cannot be deep-cleaned in a whole day as well, especially if you're the only one doing it. Manage your expectations or else you'll go crazy.
Many people have this notion that spring cleaning should be completed in the shortest amount of time possible, because if they spread the cleaning out over the next few days, everything will get dirty and they'd have to redo the whole thing.
Newsflash: the house will always get dirty.
Spring cleaning isn't about keeping the cleanliness, but more of doing a thorough audit of the home. During spring cleaning, you clean the areas that you don't often get to on a regular basis, and get rid of the stuff that is broken, unused, and just takes up space. By doing this, you're making your house easier to clean in the long run, and will be able to make room for the things that do count.
When you do tackle one room at a time, be ruthless with cleaning and follow this basic rule: Get rid of anything that isn't useful, beautiful, or joyful. Get rid of anything you haven't used in the past three months and those you don't see yourself using in the next three months as well.
You Don't Have to Do it All Yourself
To get the work done faster, you don't have to do it all yourself if you're not the only one living in your house—get everyone involved!
If you do live solo, you can opt to outsource some of your cleaning tasks. For example, you can get your carpets cleaned professionally, home exterior power washed, and painting and repair jobs outsourced.
What are your best Chicago spring cleaning tips? Let me know in the comments below!