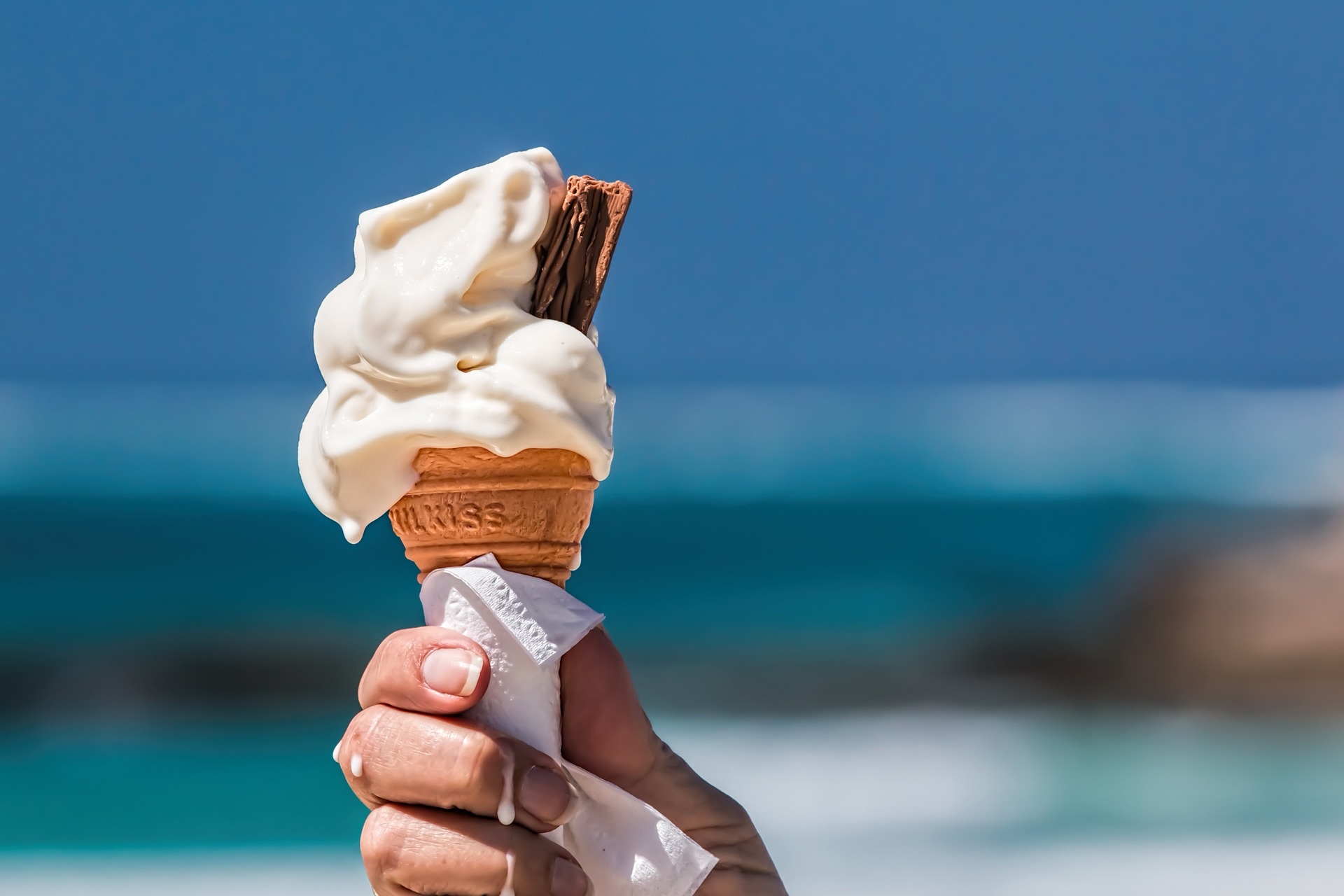 There is no telling when the need for ice cream will strike, even in Chicago's chilly winter months! Whether you need to keep cool or could use a sweet treat after you eat, it's a good thing there are lots of ice cream shops in the North area.
Here are a few of our favorites for Chicago ice cream open year round.
Paciugo Gelato Caffe
3241 N Broadway St, Chicago, IL 60657
Paciugo's was born after owner Cristiana Ginatta wanted to bring a taste of Italy to Dallas, Texas via gelati, which was introduced to her by her grandfather. Since opening in 2000, Paciugo (meaning "messy concoctions") has 49 branches all over the USA, with 3 in Chicago (the 2 others are in Lincoln Square and Roscoe Village).
Must-try flavors include salted caramel and chocolate hazelnut, but you can always ask their friendly staff for recommendations. They are open all year round, but have limited flavors and hours during the Fall/Winter season.
Margie's Candies
1960 N Western Ave, Chicago, IL 60647 b/t Milwaukee Ave & Armitage Ave Logan Square, Bucktown
A Chicago institution after having been around for more than 90 years - who hasn't heard of Margie's? It was born and bred on Chicago's North side, and can boast of legends as customers, like Al Capone, The Beatles and The Rolling Stones. It is so well-loved that there is even a wait in winter! The place is small, but the servings are huge, so once you get past the line, try their hot fudge sundae that comes with wafers.
Ghirardelli Ice Cream & Chocolate Shop
830 North Michigan Ave, Chicago, IL 60611 b/t Chestnut St & Pearson St
Most know that Ghirardelli makes chocolate, but many aren't aware that they also serve ice cream! While many default to their hot chocolate, try something new by giving their classic sundae with brownies a try. The place is popular, so you'll likely be greeted with a line. Luckily, staff bearing samples will make the wait more tolerable.
Forever Yogurt
42 E Chicago Ave, Chicago, IL 60611 b/t Wabash Ave & Rush St
Think ice cream, but slightly better for you. Forever Yogurt is a self-serve yogurt shop with over 85 flavors and 50 toppings in rotation - there's always something new to try. They also offer smoothies and bubble teas. The place is small, so it's best to take your order to-go.
Bobtail Ice Cream Company
2951 N Broadway St, Chicago, IL 60657 b/t Oakdale Ave & Wellington Ave
Bobtail Ice Cream Company offers shakes, floats, sundaes, scoops, and even make ice cream with booze in it. If that sounds good, try the Signature Sunset - Merlot ice cream with dark chocolate chips, or the Lakeview Barhopper - dutch cocoa ice cream with Jack Daniels.
Do you have a favorite place for Chicago ice cream open all year?