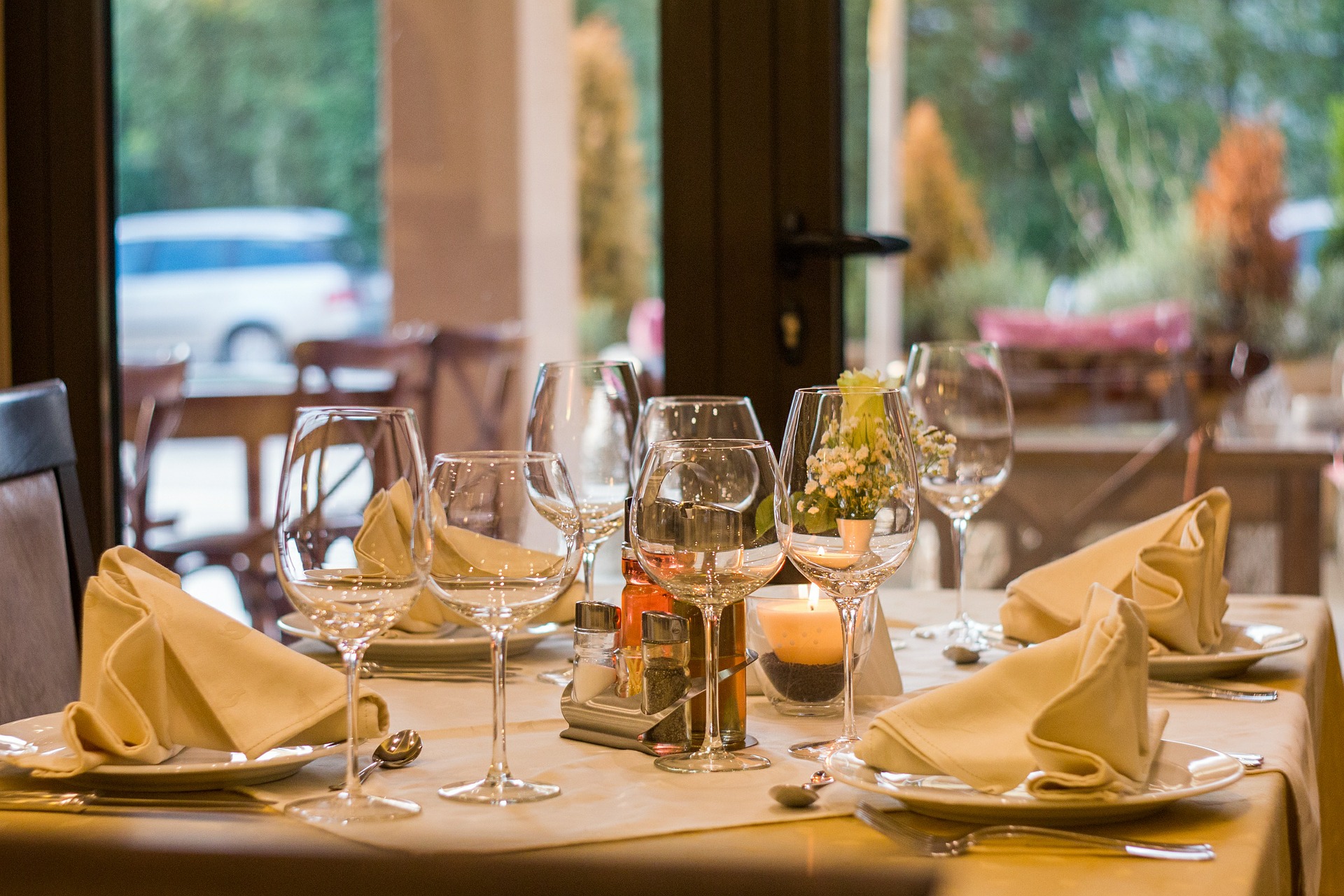 When planning to buy a new property, most people squirrel all their extra money to go into that 'new home' fund. Some people think that they have to go overboard and stash literally all their extra cash, leaving no room for wants. That is a fast way to go completely insane.
If you liked to eat or go out a lot and that suddenly stopped, you will feel deprived, resentful, and uninspired to work hard towards your goal. Everybody needs to treat themselves sometimes, and saving up for a house does not mean you have to go without special treats from time to time.
Here's the permission you're looking for: you can still go out and enjoy simple luxuries even though you're saving up for a house.
Here are places to get great dinners on a budget while saving for your home (no fast food included!):
Food Halls
Food halls are quickly gaining popularity in America for offering a variety of food choices under one roof. What makes a food hall different from a mall food court is that they have restaurant stalls in place of fast food chains, with gourmet options to boot.
Revival Food Hall in The Loop is popular with the working crowd and can be described as a collection of some of Chicago's most loved restaurants, including Black Dog Gelato, Smoque BBQ, Antique Taco and Furious Spoon. There are 14 stalls in total to choose from.
Some highly recommended stalls include Danke, which is said to have the best sandwiches, or if fried chicken is more your thing, there's nothing better than Budlong.
However, be warned. Lines can get long during the lunch rush hour. You also have to wait for your food and pick it up yourself. On the bright side, no servers means you'll save on a tip! Note that Revival Hall is only open weekdays 'til 7pm.
If you're craving something specific, or the lines at Revival Food Hall deter you from going, you can still settle for a good old-fashioned restaurant.
Here are some of the best budget options in Chicago for each kind of cuisine:
Mexican Food
You can get Mexican in every corner of Chicago, but BIG & little's is distinctly different because of extensive seafood options. White fish, mahi-mahi, and soft shell crab tacos are a must, as well as the poke tacos. Most options are in the $3-5 range, so you won't break the bank. There are branches all over the city in River North, Lakeview, and Wicker Park.
If you want to try a different kind of Mexican cuisine, come to Birrieria Zaragoza. Featuring a homegrown recipe from Jalisco, Mexico, the dish birria (made of goat meat) is actually the only thing on the menu. Eat it like a taco or quesadilla with their free corn tortillas.
Japanese Food
Craving fresh sushi and sashimi that does not break the bank? Go to Lawrence Fish Market. Most of the rolls are $5 and below, while the sashimi options are $1. Challenge yourself to see how far $20 can get you.
Chinese Food
Chi Cafe - Chi Cafe serves Chinese classics such as fried rice, noodle soups, and a large selection of beef, chicken and seafood entrees. Best of all, they're open til at least 4am, every day! People frequently return for their sizzling beef tenderloin.
Korean Food
Cho Sun Ok - Korean BBQ can get really pricey, but Cho Sun Ok manages to deliver double the taste at half the price. Bring friends to save more by splitting the bill multiple ways.
Vietnamese Food
Tank Noodle - One of Chicago's faves, people flock to Tank Noodle for a Vietnamese fix. Aside from their bestselling pho, people also come for their banh mi.
Thai Food
Andy's Thai Kitchen - Andy's has been praised for having the best Thai food in Chicago and the best prices as well. They have lunch time specials starting at just $7.50.
Italian Food
Johnnie's Beef - Johnnie's serves up the best Italian beef sandwiches in town that can fill you up for only $4.50. Pair with their Italian ice for an extra treat.
Ricobene's - One of Anthony Bourdain's favorite's, Ricobene's is a pizza place where the main attractions are the sandwiches. Their most famous offering is the breaded steak sandwich.
Saving for your home does not have to mean totally cutting off the idea of eating out. This article shares some of Chicago's best budget options, but if you're really keeping it tight, why not go with Chicago's best and get a cheap Chicago-style hotdog or deep dish pizza?