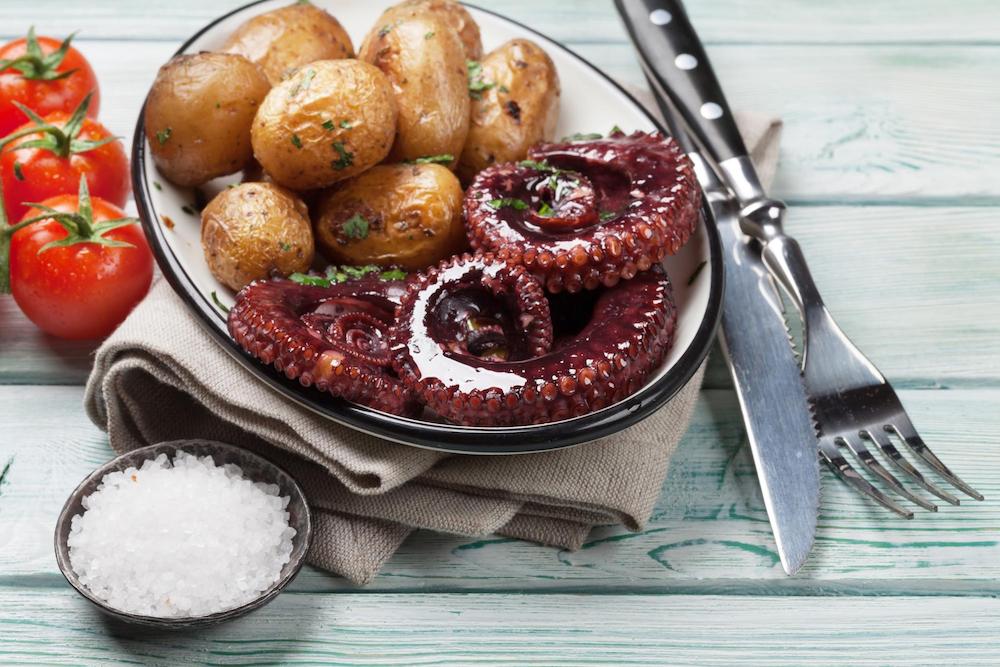 Although often associated with tapas, small plates actually refer to a manner of dining in which small dishes, resembling appetizers, are ordered a la carte and shared. Small plates can also refer to small courses that are part of a more formal meal.
This manner of dining became wildly popular in the early 2010's because it allowed diners to try and share various dishes without having to make the commitment of a full course. Some of the dishes that influenced small plates are tapas (from Spanish cuisine), antipasti (from Italian cuisine), and mezze (a variety of appetizers from Greek and Turkish cuisine).
Being a melting pot of various cultures and one of the most food-obsessed towns in the country, it's no wonder why there is no shortage of small plates restaurants in Chicago.
Here are some of the Windy City's best spots for small plates:
Cafe Ba-Ba-Reeba
2024 N Halsted St
You would be hard-pressed to find anyone who hasn't heard of (and loved!) Cafe Ba-Ba-Reeba. Chicago's original tapas bar was founded in 1985 by Chef Gabino Sotelino and Lettuce Entertain You Founder, Rich Melman. Originally doubtful if the business would be embraced by the locals of the Windy City, Ba-Ba-Reeba has turned around to make tapas an integral element in the Chicago food scene.
Sotelino has since given up control of the kitchen and now has his son Mark in charge of operations and Chef Eric Jorgensen in charge of the food. With much of Sotelino's influence, Chef Jorgensen's menu includes traditional favorites like bacon-wrapped dates, spicy potatoes (patatas bravas) and even paella, all of which pair well with any of their six signature sangrias.
Proxi
565 W Randolph St
Described by the Chicago Tribune as a "small plates bazaar of international street food", Proxi, which opened in June 2017 is from the same group behind top Chicago spot, Sepia. Although they come from the same restaurant group, the similarities between these two restaurants end there.
Proxi is influenced by a variety of bolder flavors (America being a melting pot and all) where Sepia is more subtle. A must-try on the menu is the nahm prik, a Thai chile spread that's perfect as an appetizer. Their lamb ribs, roasted mussels and oysters are also to die for.
Mercat a la Planxa
638 S Michigan Ave
Jose Garces is no stranger to Spanish cuisine, starting Andalusian and Basque-influenced restaurants in Philadelphia, New Jersey, and New York. For Chicago, Garces takes inspiration from Catalan cuisine to bring Chi-town Mercat a la Planxa.
An upscale restaurant located in the renovated Blackstone Hotel, Mercat a la Planxa is best saved for special occasions. Some of their best-sellers are the queso and charcuterie tapas and Spanish potato salad with Ortiz tuna, which is great if you want something light. However, if you want to treat yourself, the true standout is the whole roasted suckling pig (cochinillo asado), which requires a minimum party of 4, and a 72-hour lead time.
Chilam Balam
450 N Clark St
Chicago boasts of the second-largest Mexican population in America, so Mexican restaurants are far from rare. What sets Chilam Balam apart from its contemporaries and competitors is that it serves Mexican tapas with a twist, while keeping it organic and preservative-free. Some of the must-tries are the shiitake mushroom empanada, seared scallops with sweet-corn sauce, and the tamales. Chilam Balam also allows you to bring your own drinks.
What do you consider as the best small plates restaurant in Chicago? Let me know in the comments!