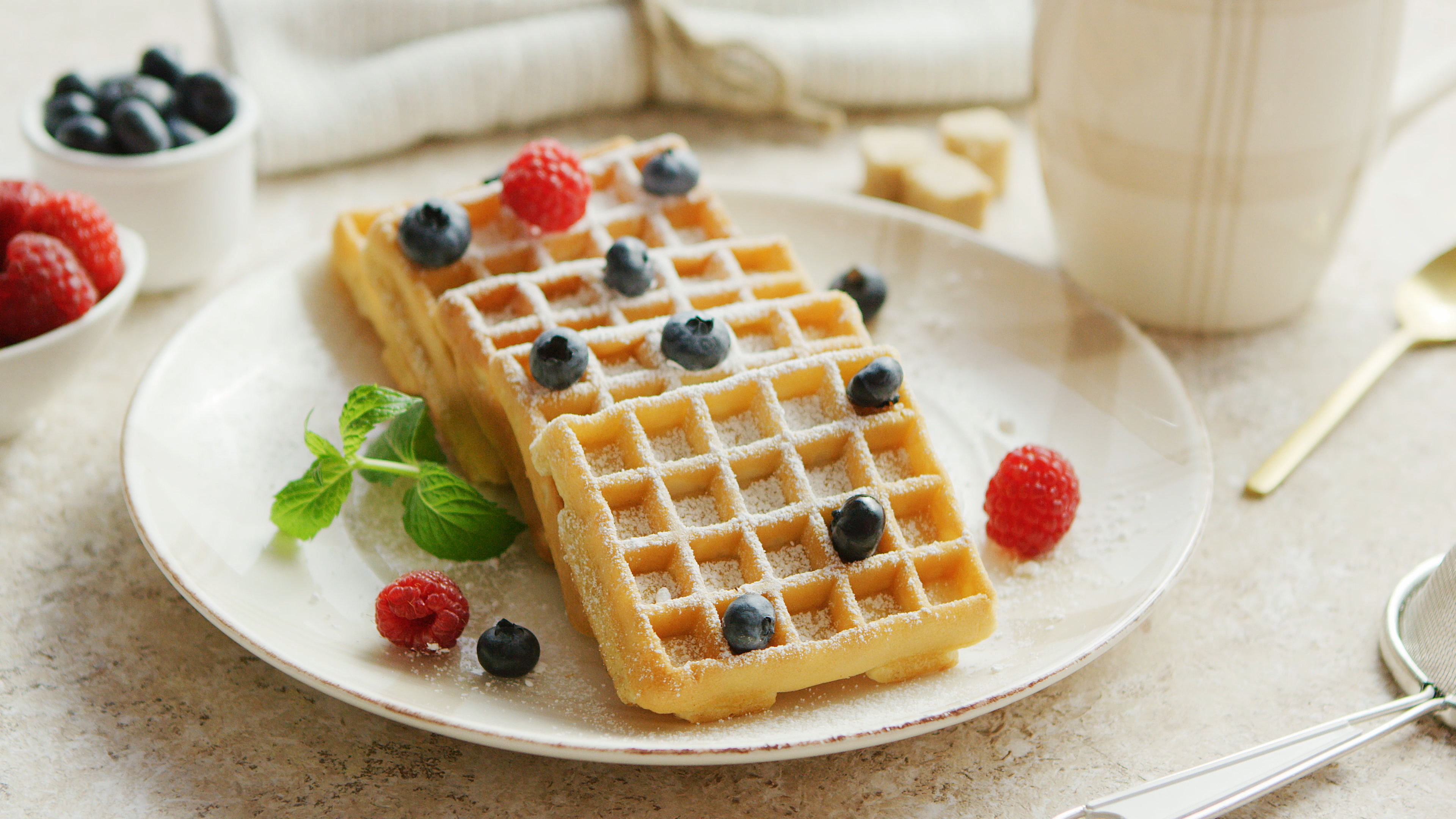 There's no denying how much Chicagoans love to eat: there are numerous food debates and enough restaurant reviews to support this recognized fact. When it comes to breakfast or brunch, forget the eggs — we all know pancakes or waffles are the stars of the show.
The humble waffle is the perfect food. Whether soft or crunchy, sweet or savory, waffles are a filling option for the next time you crave for breakfast food.
Here are some of the best places to get waffles in Chicago.
Ann Sather's
909 W Belmont Ave
With over 50 years in business, Ann Sather's is a go-to for breakfast foods. Formerly a Swedish restaurant, they may be popular for their cinnamon rolls (which Jeff Mauro calls 'insane'), but don't discount their other breakfast offerings. The Swedish pancakes are light, fluffy and crepe-like, but if you want something with a little more crunch, go for their old-school Swedish waffles, which are thin and crispy.
Made with typical waffle ingredients, topped with fresh fruit and with a dollop of sour cream on the side, these waffles will surely hit the spot.
Pauline's
1754 W. Balmoral Ave.
Pauline's is a homegrown diner that serves up some of the best American classics. There are currently two branches in Chicago, but the original branch, in Andersonville, always brings a sense of nostalgia.
Grab a stack of their blueberry pancakes, which taste like the comfort of home. The real star of the show is the Eli's cheesecake-stuffed waffle: breakfast and dessert rolled into one.
Lou Mitchell's
565 W. Jackson Blvd
They say you can't go wrong with the classics, and Chicago institution Lou Mitchell's proves that statement true.
Its Belgian malted waffles have numerous raving fans online. Because of this, you might expect something colorful and Instagrammable but new diners will be surprised to know that the waffle looks just about as simple as can be. However, sink a forkful into the waffle and you'll see that it's crispy on the outside, yet soft and chewy on the inside.
The beauty of its simple waffle is that if you're not content with the basics, you can opt to add toppings such as pecans, whipped cream, fresh fruit, and even sour cream (but we'd say that the simple waffle is enough to satisfy).
Batter and Berries
2748 N Lincoln Ave
Well-loved by the locals, Batter and Berries is the popular Lincoln Park soul food joint famous for their French Toast flights, which have over 100 varieties. An underrated item on their menu is the uniquely delicious sweet potato waffles and chicken and waffles pairing, a must-try.
Final Thoughts: The 4 Best Places for Waffles in Chicago
To be sure, there is no shortage of delicious Chicago breakfast spots to choose from. What would you add to our list of the best places for waffles in Chicago?