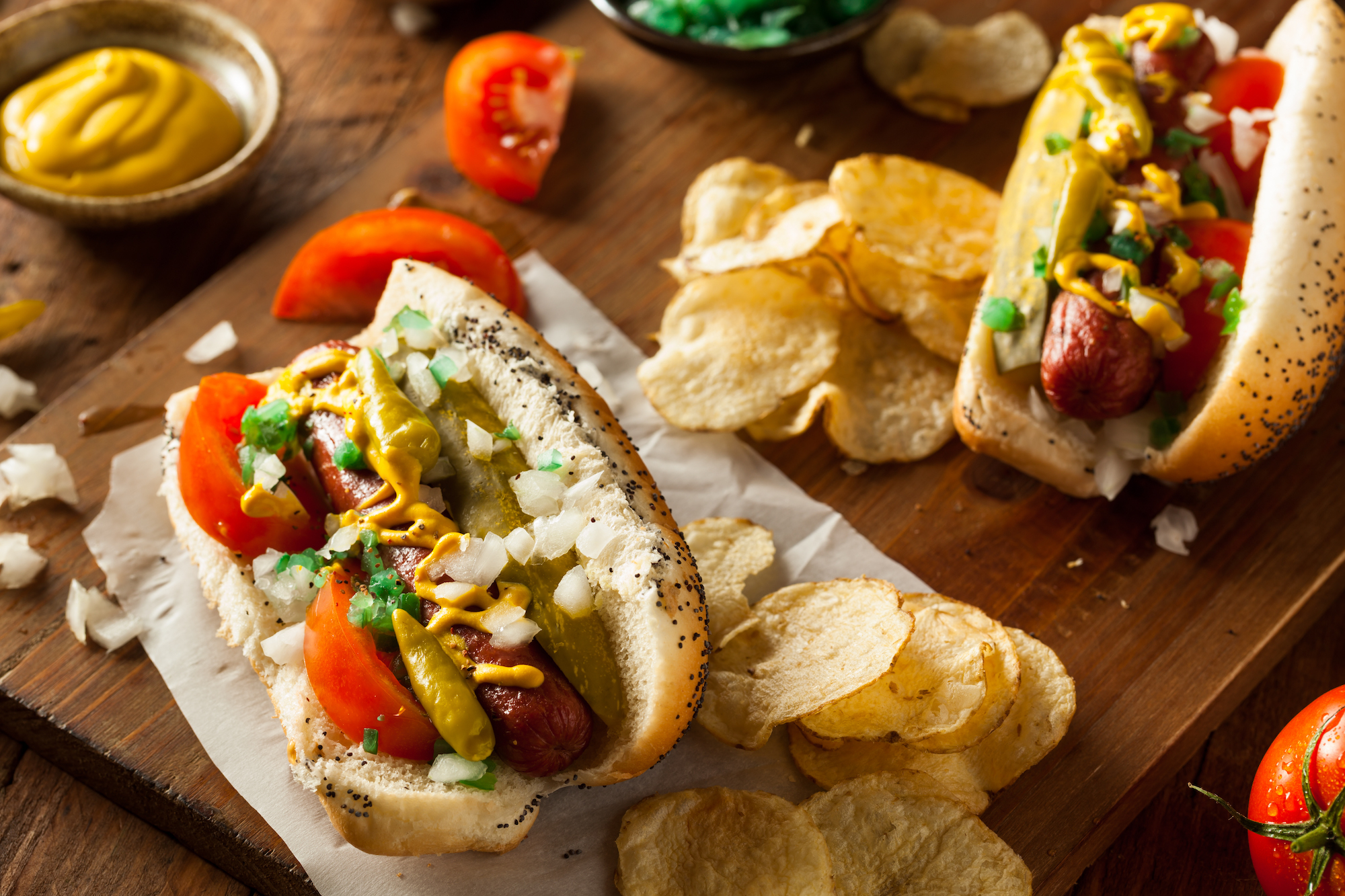 Gastronomically-speaking, non-Chicagoans would likely associate the Windy City with three things: pizza, hotdogs, and Italian beef sandwiches. But there is so much more to Chicago than just these three foods. In this vibrant melting pot of ethnicities, there's no shortage of tasty dishes to sample.
Here are some Chicago restaurant must-visits if you want to eat your way through the city like a local:
Gene & Jude's
2720 N River Road
Gene & Jude's may be situated on the edge of Chicago, but if you want a taste of the best hotdog Chicago has to offer, this is the place to be. Named the "Best Hotdog in America", Gene & Jude's is definitely worth a stop whether you're on your way to, or coming from the airport. Established in 1946, Gene & Jude's has had a lot of time to perfect their "Depression Dog", which deviates from the usual Chicago-style dog and includes fries as a hotdog topper — yum!
Smoque BBQ
3800 N Pulsaki Rd
Chicago has no shortage of good barbeque joints, but if you're on a mission to look for the best one, look no further than Smoque BBQ. The people behind Smoque believe in doing barbeque the good old-fashioned way, meaning that each part of the process — from rub, smoke, sauce, and cut — is carefully chosen, resulting in nothing short of the juiciest and tastiest grilled goodness Chicago has to offer.
Pequod's Pizza
2207 N Clybourne Ave
What may look like an unassuming neighborhood bar is actually home to one of Chicago's most beloved pizza joints. While Pequod's serves both thin-crust and pan pizza, the star of the show is definitely the pan pizza. Its caramelized crust, a chewy crust covered in crispy and burnt cheese (as a result of being baked in a cast iron skillet), is always a crowd pleaser, whatever the flavor.
Lula Cafe
2537 N Kedzie Blvd
Going out to brunch in Chicago is always a good idea, but having brunch at Lula Cafe might be the best idea yet. A neighborhood institution that's been around since 1999, Lula Cafe has been doing the whole farm-to-table thing long before it actually became a thing. Dishes change seasonally, but always feature local ingredients prepared in unexpected ways.
Margie's Candies
1960 N Western Ave
If a restaurant has managed to stick around since 1921 in Chicago, you know it must be a favorite. A Chicago institution, Margie's Candies could probably pass off as the inspiration for Riverdale's Pop's Chock-lit Shop, with its vintage diner feel. The only difference is, Margie's is authentically vintage and definitely not a passing fad. You could blame its longevity on nostalgia, but Margie's really does serve up some delicious ice cream.
Au Cheval
800 W Randolph St
What's a list of Chicago favorites without Au Cheval, unanimously voted best burger in the United States? Au Cheval isn't your usual cliche tourist trap. Chicagoans, who have very high standards with food, also love this place. Just be prepared to wait between an hour to three (!) — the place is always packed and does not take reservations.
Over to You: The 6 Best Local Favorite Chicago Restaurants
With so many different establishments to choose from, these six restaurants are just a few of the best Chicago restaurant options. What would you add to my list?