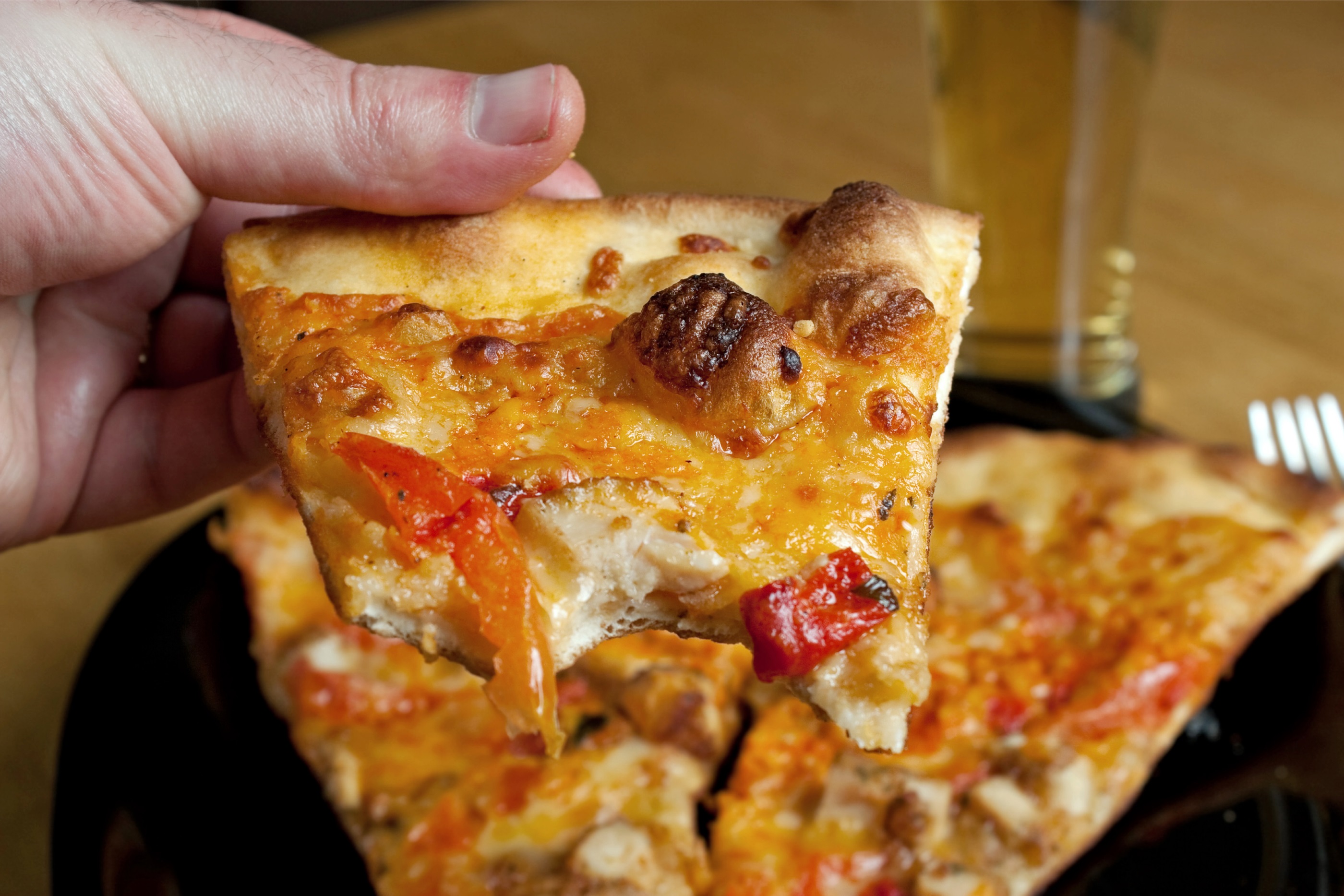 Chicago is a city full of hardworking foodies that sometimes feel too tired to cook or go out for a nice meal. Luckily, there are plenty of food delivery services in the area, each one easily accessible with the tap of your finger on their respective apps!
Here are the best food delivery services in Chicago.
GrubHub
Founded in Chicago, GrubHub is an online and mobile food ordering company that partners with different local restaurants to deliver their customer's favorite food straight to their homes. GrubHub was started in 2004 as an alternative to paper menus: founders Matt Maloney and Mike Evans just wanted a way to find nearby restaurants you could order takeout from. In 2013, GrubHub merged with online food ordering service Seamless, which allowed customers to order food for delivery or takeout via a website or their mobile phones.
Since then, the company has built a portfolio of brands which includes Seamless, AllMenus, MenuPages, Restaurants on the Run, DiningIn, Delivered Dish, and LAbite. As of this writing, they have partnered with over 50,000 restaurants, are located in 1,100+ cities across the United States and the United Kingdom, and have served over 8.2 million diners, making it one of the largest online ordering systems in the world.
Postmates
Postmates is an on-demand delivery service that started in San Francisco in 2011, and was welcomed to Chicago and its suburbs in 2014 as its fifth location. Postmates charges a delivery fee, starting at $5, and a service fee, which is 9% of the order total. The good news is, they do not have a delivery minimum. Their card scanning feature allows for quicker ordering, since you don't have to manually input numbers each time you use the app. With nearly 2000 couriers in Chicago, "this means Big Star tacos to Northwestern dorms and Girl and the Goat to Winnetka without braving the Purple Line."
Aside from food, you can also order groceries and other luxuries such MAC Cosmetics, Gap Kids clothes, OfficeMax supplies or even baby crib sheets via Giggle delivered to your home.
Postmates supports online and app-based ordering.
Caviar
Caviar is a food delivery service owned by Square (the payments company) that makes it simple for customers to order food from restaurants all over the USA. Like Postmates, Caviar employs a team of couriers that pick up and deliver food to those that ordered, much like an 'Uber' of food delivery. This is a different model than GrubHub, which has agreements with their restaurants to be an alternative ordering channel.
Caviar has a delivery fee that ranges from $1.99 to $6.99, depending on the distance from dropoff, and shorter wait times. Unlike with Postmates, it does have a minimum order requirement.
Caviar provides service in Brooklyn, Boston, Chicago, Dallas, Manhattan, Los Angeles, Philadelphia, Queens, Sacramento, the San Francisco Bay Area (including the East Bay & Marin), Seattle, Portland and Washington D.C.
DoorDash
Compared to the other food delivery services already detailed, DoorDash is the youngest, and will soon be celebrating its fourth year in the business. Despite its relative youth in the space, it serves over 30 distinct locations around the US. The advantage of DoorDash is that it has an easy to use interface, multiple restaurant choices, and no minimum order amount. It also supports an interesting timeline feature, allowing customers to follow and track their order status. Multiple reviews online state that orders tend to arrive earlier than usual, and meals arrive warm!
UberEats
UberEats is a food delivery service from the popular ride-sharing platform, Uber. Like the Uber platform, work and home locations are saved, which make for easier ordering. Like the other delivery services, orders take place through a website or mobile app (available in iOS and Android), however, unlike other food delivery apps, UberEats has a notice that there is no need to tip.
It is available in 65 cities spread over 6 continents.
What do you consider to be the best food delivery services in Chicago? Let us know so we can try something new!