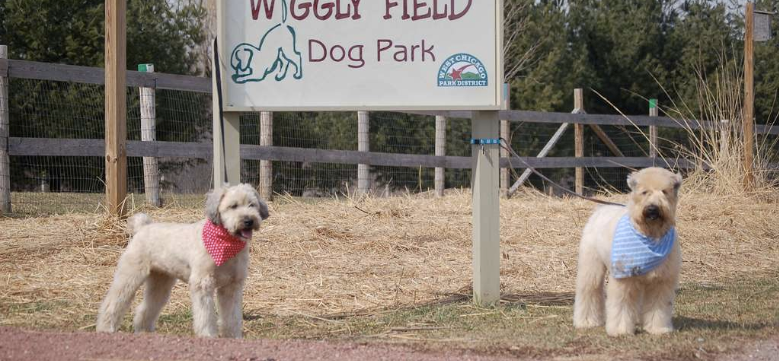 Chicago is a very dog-friendly city and there are plenty of dog parks to be found. No matter what neighborhood you live in, there's most likely a dog park or similar area just a short distance from you.
Here are the best dog parks in Chicago, by location.
South Loop
Coliseum Park
Located in the South Loop, this isn't a dog specific park, but certainly a dog-friendly place. This smaller neighborhood park features a fun playground for kids.
Lakeshore East Park
The extensive area features a 4-acre botanic garden, kids playground, dog park, and plenty of fountains to splash around in. Bring a picnic on a nice day!
Without a lot of dog-specific parks in the South Loop, you have to get a little creative. Here are a few more dog parks in the near vicinity:
Grant Bark Park
D'Angelo Dog Park
River North
Ohio Place Dog Park
This is a great place for your canine friend to stretch out and socialize with other dogs in the middle of the city.
Larabee Dog Park
Also in River North, you can bring your dog to Larabee Park. There are water fountains for both humans and your canine companion!
Wrigleyville - Wiggly Field
Yep, that's really the name of this dog park. Located adjacent to the El, this decent sized dog park is typically filled with plenty of friendly dogs and owners.
University Village Dog Park
This dog park is located on Halsted Street, right off the CTA blue line. There's a gated area so you can let your dogs run free while you sit back and relax. There's also dog-height water stations and free dog bags.
Lakeview - Belmont Harbor Dog Beach
This Chicago beach has a designated area where dogs can play and splash in the water. It's a lively spot during summer months.
Lincoln Park - Oz Park
Like most public parks in Chicago, Oz Park is dog-friendly. It's also a great spot to take your family. Go on a long walk to see statues of the Tin Man, Dorothy, and others. There's a nice playground for kids, as well.
What would you add to this list of the best dog parks in Chicago? Share this article with your fellow Chicago dog lovers!