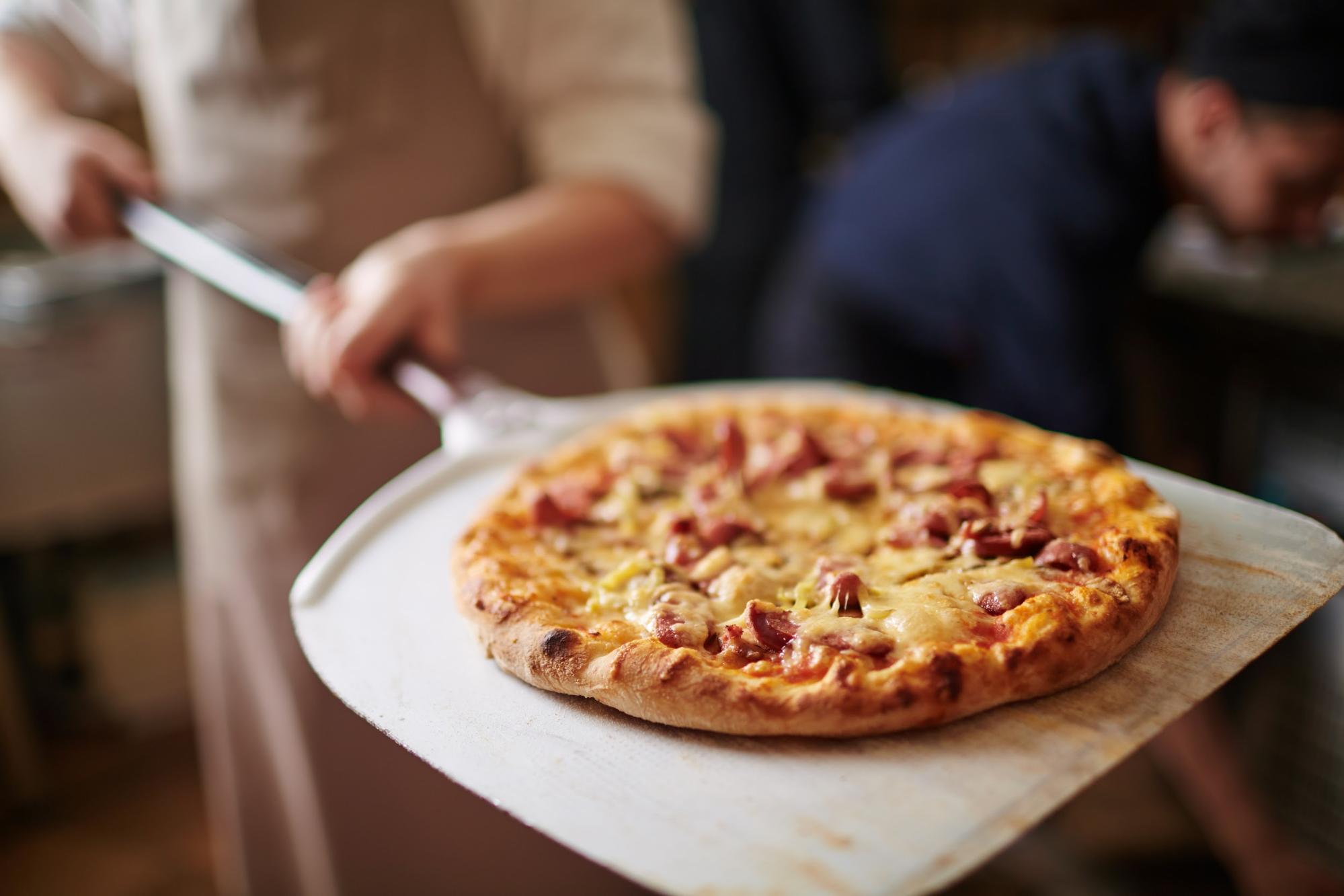 Did you know that 12 of the top 100 pizza places in the country are found in Chicago? Hardcore pizza lovers can even spend time on pizza-specific food tours in the city. It's no wonder that TripAdvisor named Chicago the best pizza city in America (#sorrynotsorry New York)!
Chicagoans take their pizza seriously and the Windy City is home to many different kinds of pizza: Neapolitan, stuffed, thin crust, pot pie, and of course, deep dish (which Chicago is best known for).
There are about 9,000 pizza places in Chicago, and despite city slickers frequenting established favorites, there certainly is no shortage of new pizza places popping up around every corner.
Here are some of the best Chicago pizza places you may not have heard of yet:
Bar Cargo
605 N. Wells St
Bar Cargo is barely a year old and is already making waves in River North for their Roman-style pizzas.
Owner Anthony Stefani, son of longtime Chicago restaurateur Phil Stefani, says the dough is raised anywhere from 72 to 96 hours. It sits in a climate-controlled cooler to mimic the conditions in Rome.
This results in a light dough with a crust that's similar to focaccia. Although this Chicago pizza place serves up Roman-style pizza, they also incorporate American flavors. Must-tries are the signature Cargo Garden and Cargo Combo, which pair well with their pear salad.
Nella Pizza e Pasta
1125 E. 55th St
Nella Pizza e Pasta is the Hyde Park reincarnation of former Lincoln Park favorite Pizzeria Da Nella. With acclaimed pizzaiola and Naples native Nella Grassano at the helm, you can be guaranteed of the same high-quality Neapolitan pies as before. A special 1000-degree oven cooks the pizza in two minutes tops, and produces the crunchy-yet-doughy goodness expected of Neapolitan pizzas.
The food is a little pricey, but you get what you pay for. Grassano is a member of the VPN, the authority for Neapolitan pizza. Pizzerias that are members of the VPN are not allowed to offer takeaway because they believe that pizza tastes best when fresh from the oven.
Must tries include the blanco nero (with black truffle pate, porcini, zucchini, and white truffle oil) and ortolana (mozzarella, eggplant, zucchini, mushrooms, and basil).
Bonci Pizzeria
161 N. Sangamon
Another Roman-style pizza joint, Bonci Pizzeria generated a lot of noise when it opened its first location outside of Italy in Chicago's West Loop last summer.
Although it's mostly popular because of Gabriele Bonci's name behind it, what keeps people coming back to this pizzeria is the chance to try ever-changing pizza flavors. Unlike most Chicago pizza places, where you have to order a whole pie, pizzas are cut up and sold by weight so that you can try as many flavors as you like. There is no standard menu — whatever is served depends on the ingredients currently available, making each visit a unique treat.
Note that Bonci does not accept cash and plan accordingly. A second Chicago Bonci Pizzeria location opened in Wicker Park last April.
What are your favorite Chicago pizza places? Let me know in the comments!