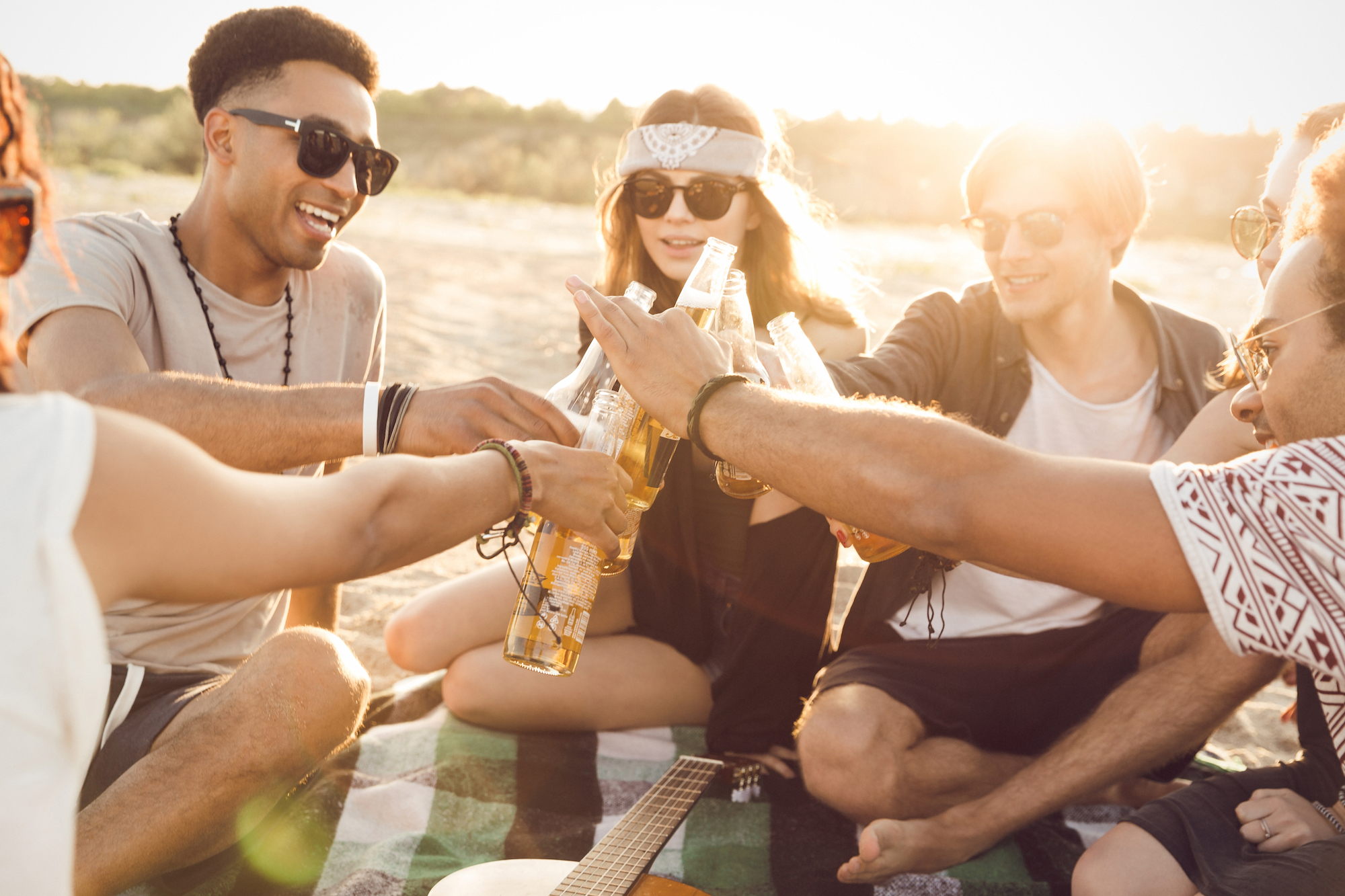 When summer rolls around, you'll find citizens of Chi-Town either up on rooftops, down on patios, or at the beach. With 26 miles of shoreline, Chicagoans are some of the luckiest Midwesterners alive. In fact, there are 24 beaches in Chicago: located within the city or along the shorelines of Lake Michigan.
Whether you want to swim, play outdoor sports, try your hand at kayaking and paddling, or just sip on a cold drink while sunbathing, there certainly are a lot of Chicago beaches to choose from.
Here are some of the best Chicago beaches to check out this summer:
#1: North Avenue Beach
North Avenue Beach is the obvious choice for the young, hip, fit, and popular.
Live your digital nomad dreams by working on the beach, courtesy of free Wi-Fi. When you need to take a break, there are a ton of fun beach activities, such as yoga, paddle boarding, kayaking, and wakeboarding to choose from.
Grab a drink or two at popular summer hangout Castaways, or the recently opened Shore Club, which caters to a more upscale clientele. Both places are the perfect spots to watch summer events like the Chicago Air and Water Show.
#2: Oak Street Beach
Although it first seemed like an afterthought, Oak Street Beach is one of the best things that came out of the Lincoln Park Commission's project to build a large breakwater system.
Named one of the best urban beaches in the United States, this man-made beach has residents and employees of Streeterville and the Gold Coast areas feeling pretty lucky: hey have a place to sunbathe, play sports,m and escape to just around the corner from their homes and offices.
#3: Osterman Beach
Better known as Hollywood Beach, Osterman Beach gets pretty packed with North side residents once the warmer weather rolls around. Activities abound in this part of town, making it one of the busiest beaches in the city.
You can always catch a game of beach volleyball, frisbee, and even learn stand-up paddleboarding (SUP) through Chicago Paddle Co. If you needed another reason to stick around at this Chicago beach, there's free Wi-Fi to upload your photos in real-time while snacking on tacos and beer at Nacho Mama's. Life does not get any better than this.
#4: Montrose Beach
Named one of the most beautiful places in the city, Montrose Beach is another must-visit and everyone knows it.
The largest beach in Chicago features ample parking spaces, a variety of food concessionaires, and activities such as jet skiing and kayaking. The beach is divided into two parts: the North side, where dogs can run freely (one of two dog-friendly Chicago beaches managed by the Chicago Park District!), and the South side, which houses a native dune ecosystem that attracts migrating shorebirds.
Montrose Beach hosts the Junior Guard regional championships, the annual Beach Soccer Festival, and the annual July 3rd fireworks display for the North side happens here.
Final Thoughts: The 4 Best Chicago Beaches to Visit this Summer
Ready for some fun in the sun? What do you consider as the best Chicago beaches? Let me know in the comments below!