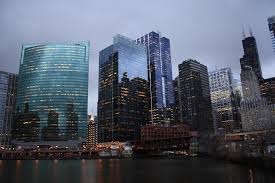 No demographic draws marketers' and researchers' eyes quite like that of Millennials. And sometimes we can't help but gawk over their shoulders either. Befitting but also complicating the stereotype, it turns out that a significant portion of Chicago's "M" words don't have a house or even apartment of their own. Nearly 40 percent of Millennials in the Chicago area live with their parents, according to a recent study.
Around Chicagoland, Millennials—an ever-fungible parameter defined here as 18- to 34-year-olds—live at home with their folks at a rate of 39.1 percent, according to a census analysis by apartment site Abodo. That's a few ticks ahead of the national average of 34.1 percent.
There are enough Millennial hot takes to fill all of our parents' houses, so we won't reinforce the cliches here. As in other cities studied, the gap between rent costs and income plays a significant role in the Chicago area, which in the study includes parts of Naperville, Elgin, and parts of Indiana and Wisconsin. Median rent would gobble up 75 percent of median monthly income for those who otherwise stay "un-launched." Housing costs that exceed 30 percent of income are considered unaffordable. In general, diminished earning power and high educational costs were factors, as well.
Chicago ranked seventh overall in percentage of living-at-home Millennials, according to the analysis. Researchers chose to look at large cities that exceeded the national average, which turned out to be 16 in total.
Here's the Top Ten:
1) Miami-Fort Lauderdale-West Palm Beach, FL - 44.8 percent
2) Riverside-San Bernardino-Ontario, CA - 44.5 percent
3) New York-Newark-Jersey City, NY-NJ-PA - 43.8 percent
4) Los Angeles-Long Beach-Anaheim, CA - r41.5 percent
5) Philadelphia-Camden-Wilmington, PA-NJ-DE-MD - 41 percent
6) Detroit-Warren-Dearborn, MI - 40 percent
7) Chicago-Naperville-Elgin, IL-IN-WI - 39.1 percent
8) Providence-Warwick, RI-MA - 38.7 percent
9) Baltimore-Columbia-Towson, MD - 36.9 percent
10) Cleveland-Elyria, OH - 36.4 percent
As you can see, it's a mix of cities with relatively high costs of living, those facing economic downturns, or some combination thereof. Storms rarely come that perfect—which should be a good bit of ammunition if you're one of those oft-projected-upon Millennial who does stay at home.